This week we've got a LOT of new products, including a lot of new retail stuff. Now that the holiday season is wrapping up, we'll be back weekly with both the product post and the video. It's good to be back, especially with a mountain of new stuff.
You can find the Vimeo version here
We ran out of time this week but we're working on some demo videos and possibly example code for the coin acceptors to show you exactly how to set them up and how they work. They are quite easy though. Stay tuned for those videos.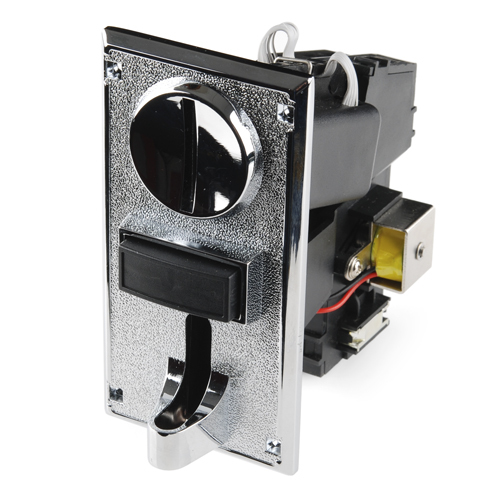 Need to add coin-operated functionality to your next project? We've got you covered. This week we have two new coin acceptor modules that will allow you to accept real-life money in your next contraption. The first of which is a simple 2-coin acceptor. It can accept two different types of coins, which are programmed in the unit. Just set it to setup mode, feed it the same type of coin over and over until it's recognized, and you're good to go. It outputs pulses depending on the type of coin, so you can easily use a microcontroller to determine which type has been accepted. If it doesn't know the coin, it will just spit it out in the coin return slot.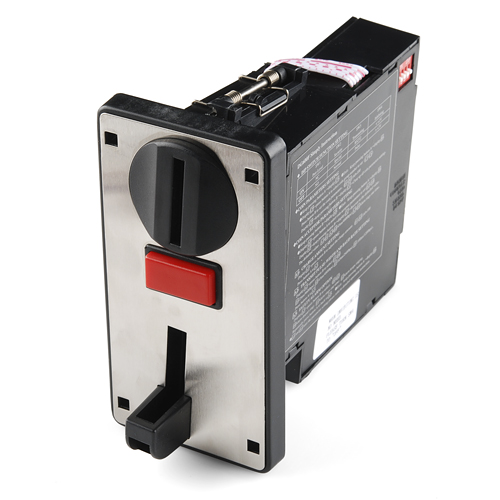 If you need a coin acceptor with a little bit more pizzazz, check out the this coin acceptor. It can accept up to 6 different types of coins and has a simpler serial output. Once you program it for your coin types, you can connect it to a serial terminal and see the coin values right on your computer screen. Or, you can hook it up to a microcontroller and read in the serial values.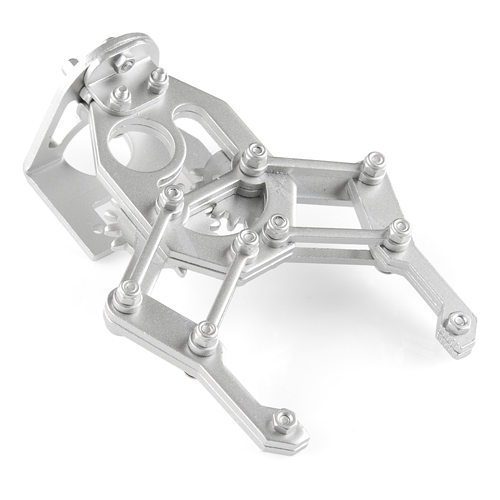 We have a new and improved version of our robotic claw this week. This one fixes a lot of the issues people had with the old one. For starters, the overall build is a bit better. Secondly, it now has a spring-loaded clutch mechanism which will save your servo from stripping. As more force is applied, the two plates can 'slip', so you don't have to worry about tweaking your servo settings as much.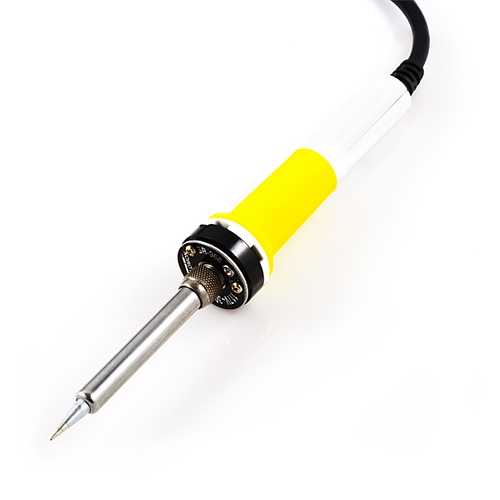 Due to the numerous requests, we now carry a 230VAC version of our popular 30W soldering iron. We are still looking into carrying our 50W soldering stations for our overseas customers, so stay tuned. This iron is the same as the US version, but with a 230VAC input, and a different plug. If you're looking for an inexpensive entry-level soldering iron to get started, check out either the 110V or 230V version.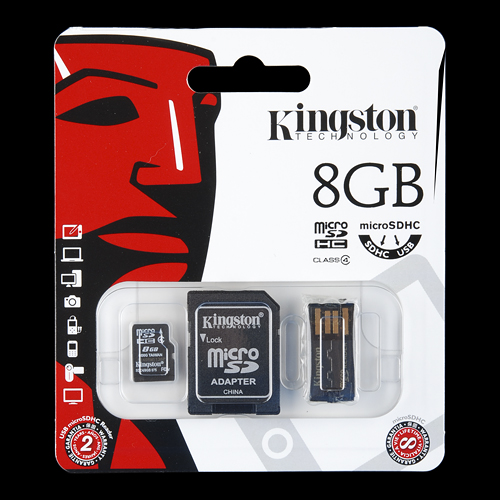 If you're doing any kind of data-logging, chances are that you'll need some sort of flash memory. MicroSD is a popular format that works in a lot our boards, and also cell phones and tablets. We decided to carry this Kingston Mobility Pack since it includes an 8GB microSD card, SD card adapter, and even a handy little USB adapter.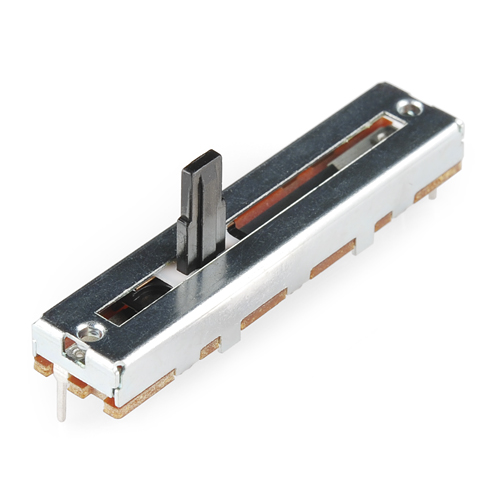 If you get tired of twisting a knob, why not slide it instead? This week we've got two new sizes of slide pots for you to choose from. They are both 10K with a linear taper. They're a bit smaller than the big one that goes on the Danger Shield. We've got one that's about 45mm overall, and another that's 35mm. The travel is 30mm and 20mm respectively.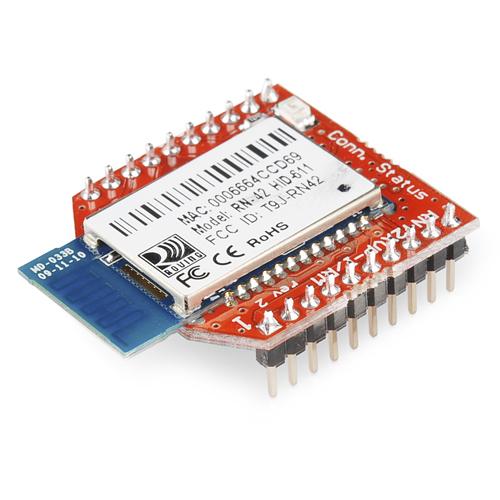 The RN-XV modules from Roving Networks has been pretty popular. If you're not familiar with it, it's a Wi-Fi module that you plug into a standard XBee header. Now they've come out with the RN42-XV, which is still the same form factor as the XBee, but is Bluetooth! So you can use any of your XBee-compatible shields or devices with a Bluetooth module. It's pretty darn cool.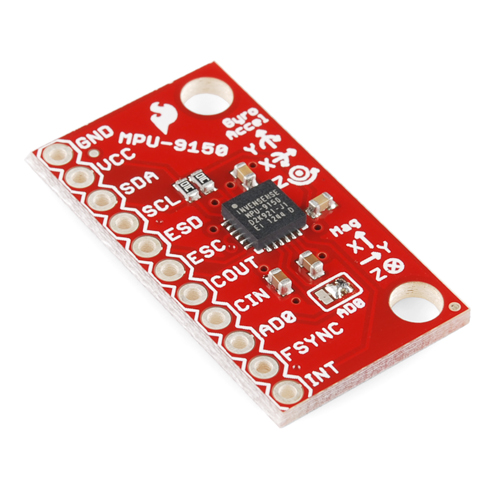 The MPU-9150 is a pretty cool IC. It's an all-in-one 9DoF solution. When you think about it, having an accelerometer, gyro, and magnetometer in a single IC is pretty mind-blowing. Our MPU-9150 Breakout gives you a chance to start playing with this new chip.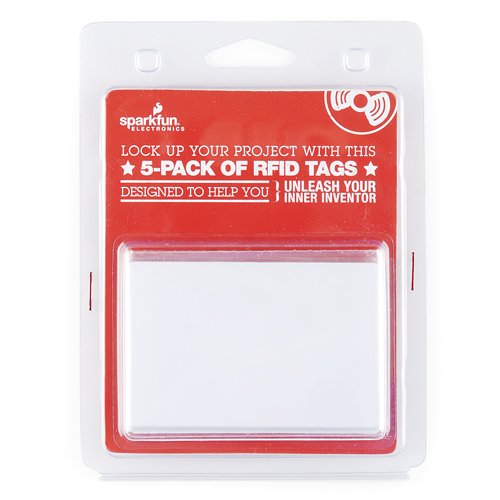 We have a new revision of our RFID Card Retail Pack. We came out with these fancy RFID cards awhile back that had SparkFun branding on them, and our customers hated them. We've now gone back to plain white, unbranded RFID cards. Thanks for the input!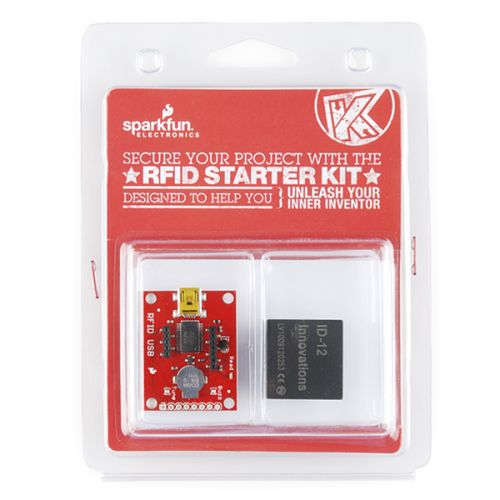 We've also changed the RFID Starter Kit to include the new unbranded RFID cards. It's the same old kit, but now comes with 5 plain white RFID cards.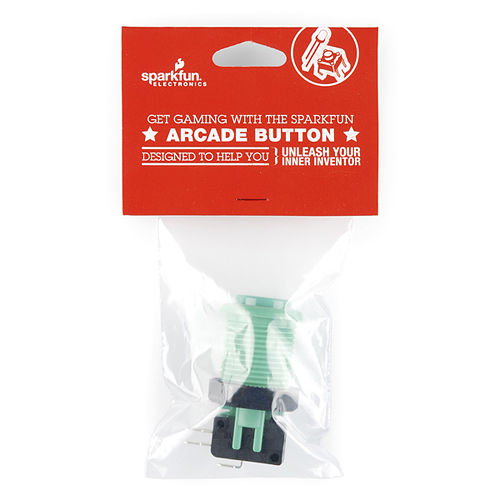 We have four new colors of our retail arcade buttons this week. We've added green, white, black, and blue to the lineup.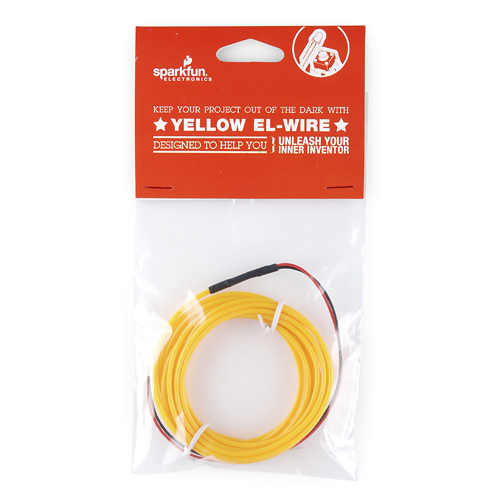 In addition to the various colors of arcade buttons, this week we have a bunch of EL wire in retail packaging. EL wire is a nice thing to pick up at a store for a Halloween costume. We have them in yellow, fluorescent green, fluorescent blue-green, pink, white, purple, blue, green, orange, and red.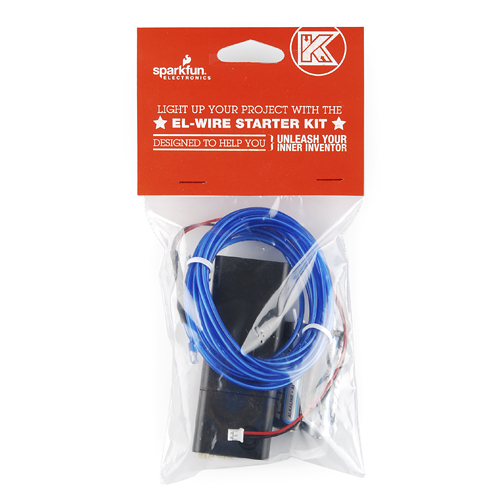 If you need more than just the EL wire, we have the EL Wire Starter Kit. It includes an inverter/battery pack combo, a couple of batteries, and some EL wire. It's everything you need to get something lit up. The inverter can handle two strands of wire, so you can just plug in a strand and you're good to go.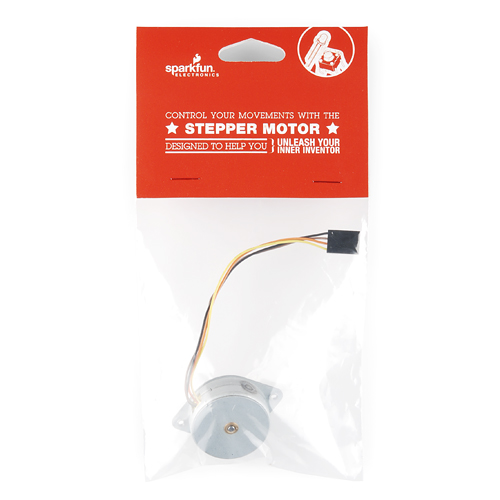 This week we also have our basic stepper motor in retail packaging. Stepper motors are very handy whenever you need precise movement. Check out the motor and the accompanying Easy Driver.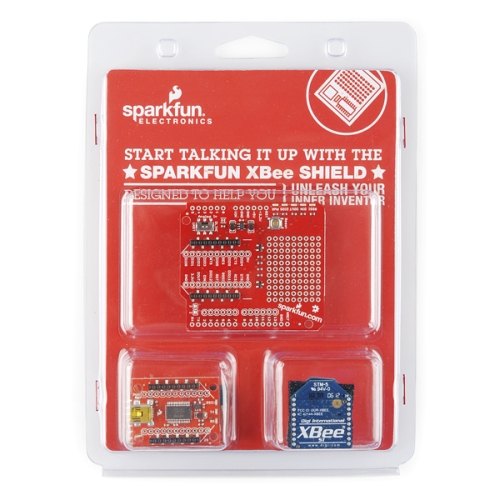 There's not a whole lot to talk about here. The new XBee Retail Kit now has the newer XBee modules that use a PCB antenna instead of the chip antennas used on the older revision. It's still the same kit and has the same functionality, there's just a different antenna on the XBee modules.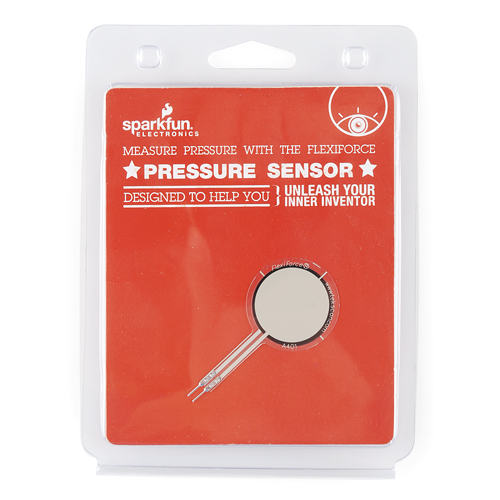 We're not done with retail just yet. We have a few more. The next up is the Flexiforce Pressure Sensor. This little guy has a 1" pad that when pressed, lowers in resistance. It can accurately measure 25 pounds of pressure by just measuring the resistance across its two pins.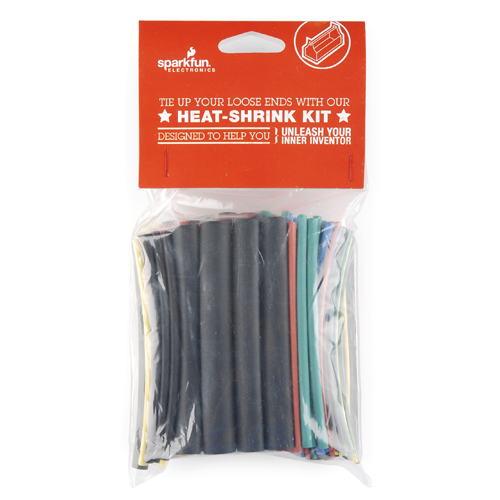 And the last retail product we have this week is the trusty pack of heat shrink. Heat shrink is great for tidying up wires. This pack includes a ton of different sizes and colors and is absolutely essential to have on your workbench.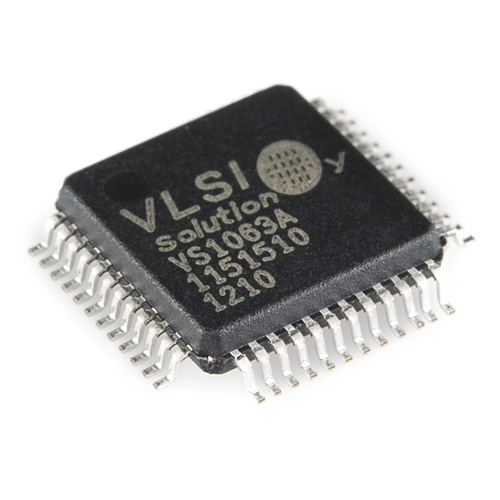 And lastly, we are selling the VLSI VS1063 as a bare IC for anyone looking to make their own project that needs an audio codec IC. It's great for decoding MP3 or other audio formats.
Wow, that was one of the longest posts we've done in awhile. My desk is already starting to pile up for next week, so be sure to check back then for even more new stuff. Thanks for reading and happy new year!