New products and some special new kits for our international customers!
Favorited
Favorite
0
Yo, it's Friday. That means sweet new products! And we've got more new products than you can shake a stick at. Also, check out the video for a full assembly of the new FabFM Kit.
You can watch the Vimeo version here.
So hopefully that gives you a better idea on what's involved with building the FabFM kit. The thing gets pretty amazing reception, considering we were inside the studio. This area is notorious for bad radio reception, with the mountains and all.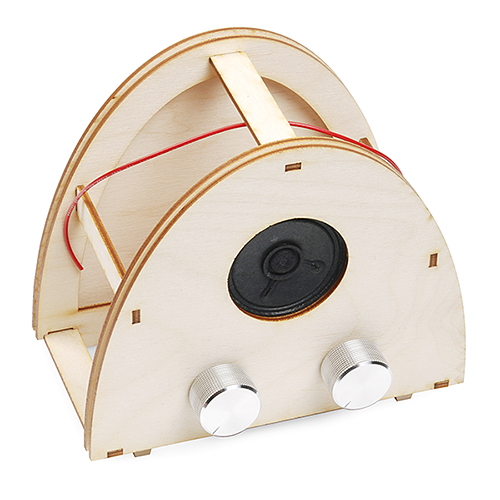 The FabFM is a simple kit which can be put together with minimal tools. All you need is a soldering iron and some flush cutters really. Once everything's together, you get a fully functioning FM radio, complete with volume control and digital tuning. You can even customize it with fabric or other materials to finish off the enclosure.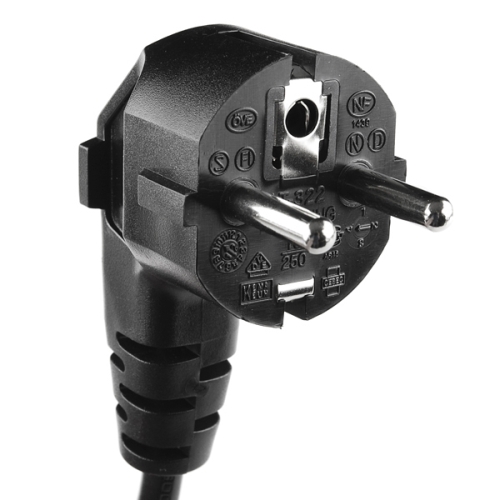 For our international customers, we now have a couple of tool kits as well as some Learn to Solder kits with 230VAC soldering irons. We have the Beginner Tool Kit, Intermediate Tool Kit, and the Learn to Solder - Simon Says and the Learn to Solder - BigTime all in "EU" versions. All of the kits include the soldering iron with the plug shown above, and operate at 230VAC.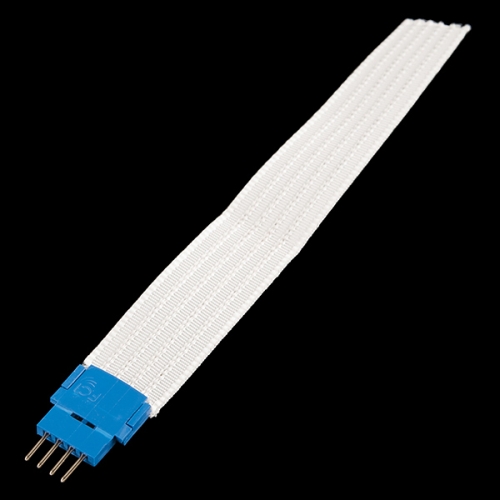 Check out this new conductive ribbon. It's insulated so you can fold it, bend it, and not worry about shorting it out. It's not made for soldering, so you'll need to sew it in. But it's very flexible and a lot easier to work with than conductive thread alone. We even have a connector that snaps on easily for a breadboard connection.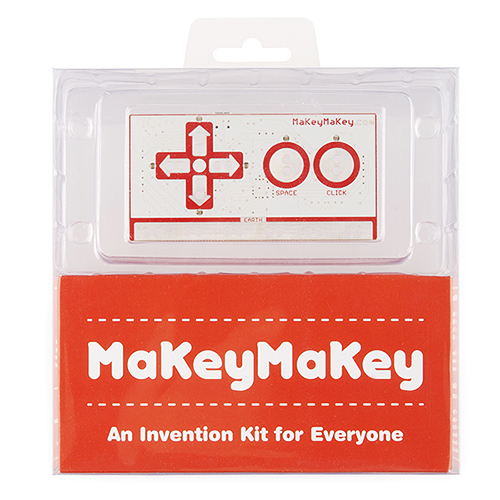 The original MaKey MaKey made quite a splash and now we have it in fancy retail packaging! You may see this in your favorite hobby store soon. The packaging also makes it great for gift-giving!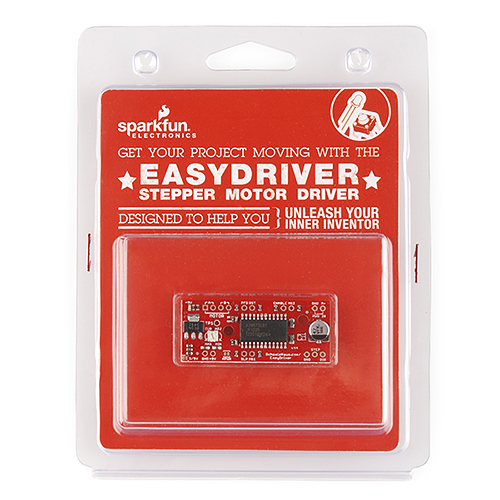 In addition to the retail packed stepper motor, we also have the Easy Driver in retail packaging, available soon at your local SparkFun outlet.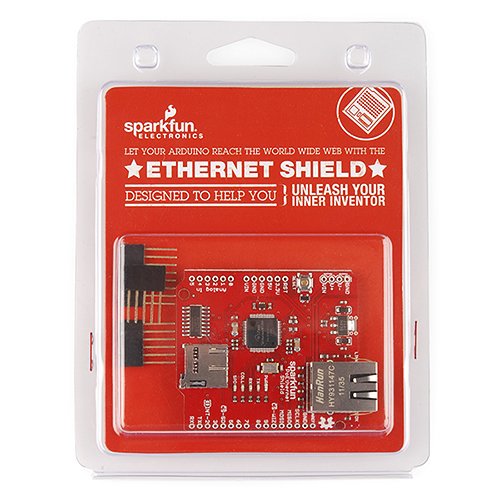 We also have the PoEthernet Shield in retail packaging this week. We've even written up a nice quickstart guide to get you rolling. So if you already own the shield and need a little help, check out the tutorial.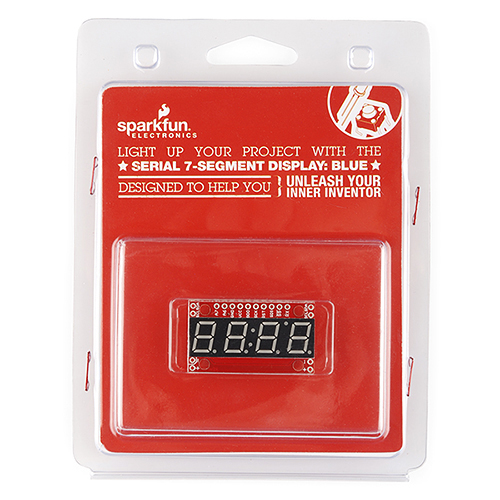 And lastly, we have two more retail products, the Serial 7-Segment Displays. We have them in both blue and red, and are packaged in gorgeous high-luster plastic.
That's all folks! Thanks for reading and see you again next week with more products. My desk is filling up once again, so be sure to check out what we have next week.