Come check out our booth at SXSW Create.
Favorited
Favorite
0
As you may know, South By Southwest (SXSW) - a set of film, interactive, and music festivals - is taking place in Austin, TX the next couple weeks. Today, a team of SparkFun employees, led by fearless hacker and SparkFun e-textiles guru extraordinaire Dia Campbell, will board a plane to the Lone Star state to take part!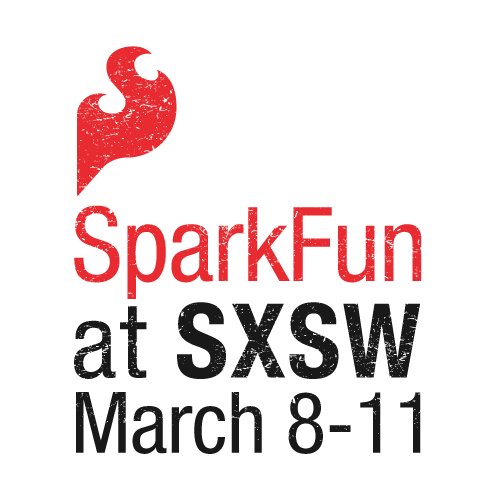 While we are there, we will be holding a workshop as part of SXSW Create, an event that brings together local and international members of the SXSW community to share disruptive creations, showcase innovative tools and unique fabrication methods.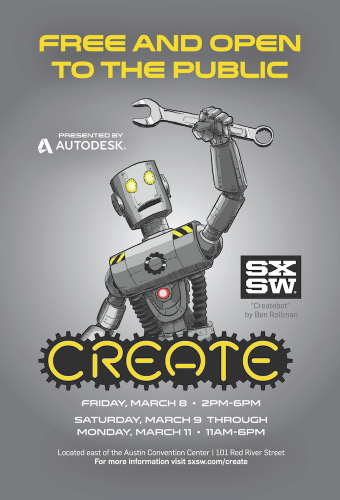 The workshop is centered around e-textiles. We will be providing booth visitors with a rainbow of fabric swatches on which they can sew their own basic light-up parallel circuit. The workshop is free and hands-on and we'll have a really talented crew of SparkFunions leading the class! We're also providing a huge (really huge) assortment of sharpie colors, so when you're done creating your functional circuit, you can integrate it into a customized design that is totally unique and entirely yours.
If you are going to be in Austin for SXSW, please stop by our booth and say hi, talk shop, and learn a bit about wearable technology! Our part of the event will run on March 8 from 2-6 p.m., and on March 9-11 from 11 a.m. - 6 p.m.. We hope to see you there!