Welcome back everyone! It's Friday, and that's National New Product Day, at least it is around here. We've got a few new things as well as the last part of our Shieldstravaganza video. Check em out!
Vimeo version can be found here
If you don't know what tools to get and need to outfit a Hackerspace, definitely check out the Hack Pack!
Well, there you have it, all the shields we carry at SparkFun. I hope you enjoyed at least seeing all of the side by side (so to speak). We might be doing more of these videos in the future, so if you have a good idea for one, let us know.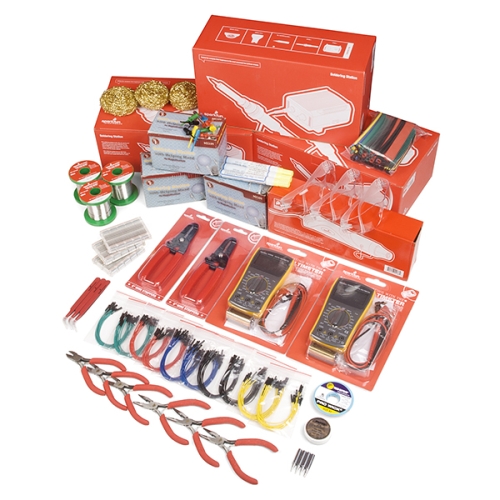 The Hack Pack is an easy way to get everything you need to outfit a shop, educational workspace, or hackerspace. It includes such classics as the Heaterizer XL-3000, jumpers, soldering irons, solder, brass sponges, multimeters, and much, much more! It even has safety glasses, because we don't want you losing an eye.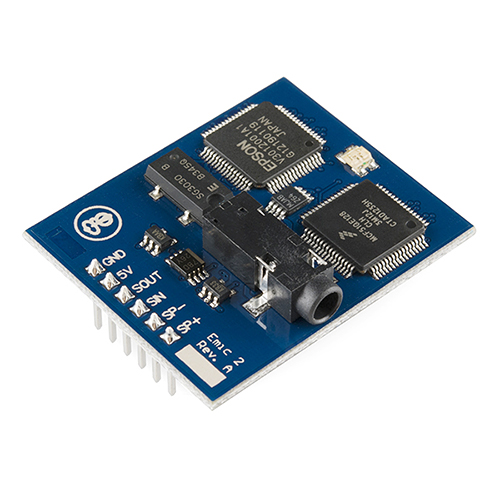 Remember the Uncertain 7 Cube from a few weeks back? The voice was made by the Parallax Emic 2 text-to-speech module. It's a simple board. You just send it serial, and it speaks it. You can even change the voice, pitch, and speed if you feel so inclined.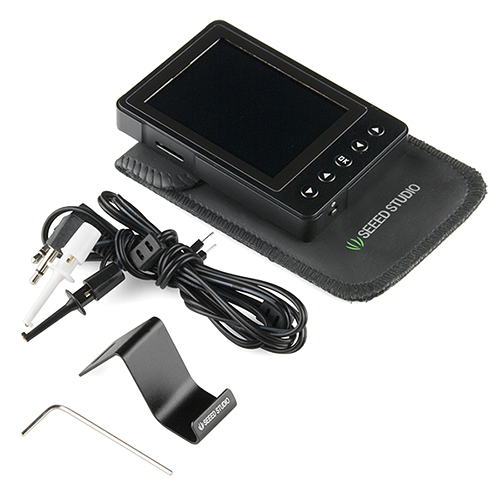 We have a new version of the DSO Nano. The new DSO Nano V3 has a new metal case which makes it more durable. Everything else remains the same. We also have a few of the old V2 sitting around and are on sale, so get them while they last.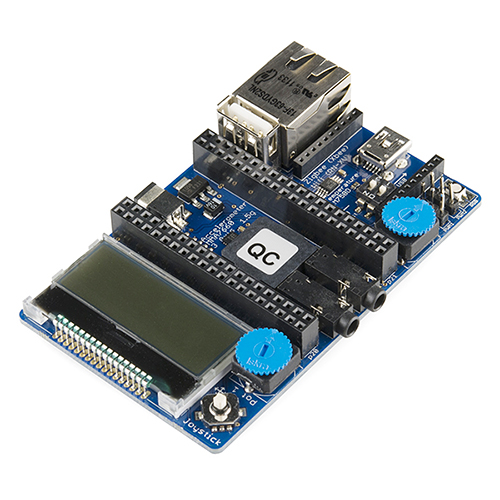 If you're looking to use mbed for your next project, you should check out the mbed Application Board. It has a 128x32 LCD, accelerometer, temp sensor, navigation switch, and more. You just need to add your own LPC1768.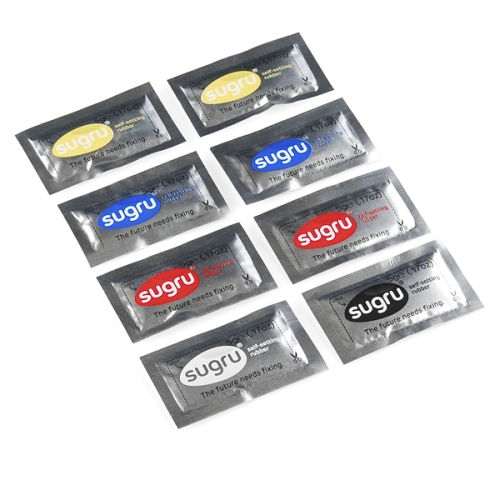 And lastly, we've got some ding and dent Sugru packs. These are technically expired, but they're still usable. We found that they last a lot longer than the expiration date, so get some for cheap if you're going to be using it soon. We don't recommend buying it if you don't already have a project in mind.
That's all I've got for this week. Be sure to check back next week, as new stuff is already piling up on my desk. One day we might not have any new products, but that day hasn't come yet.