A whole heap of new products showed up this week, in addition to a new robot development platform!
Favorited
Favorite
0
For everyone who likes new products, the next two weeks will be pretty special. We have a lot of new stuff this week, and even more coming up next week. This week we've got our regular new product video, as well as a supplemental video giving a demonstration of the RedBot Kit. Be sure to watch both in their entirety!
Want to see the RedBot Kit in action? Check out this video where Mike shows how it works and what it looks like when it's doin' its thing.
People tend to get excited about robots. It's always satisfying to build something that moves around and does tasks. But, there's a fine line between just assembling a kit, and building from scratch. We wanted to create a product that allows you some flexibility in your design, but is easy enough that beginners can tackle putting together a robot. The RedBot is a modular robotic development platform that can be programmed in Arduino, and it's a great introduction to robotic programming and assembly.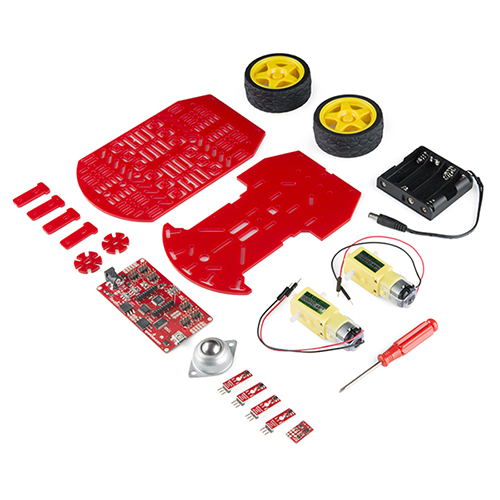 The RedBot Kit includes the RedBot Mainboard (description below), the Magician Chassis, some line follower sensors, an accelerometer, and some hardware. The RedBot comes pre-programmed with the Optiboot (Uno) bootloader. By simply connecting a USB mini-B cable, you can program it in the Arduino IDE using our example code or your own. The sensors attach to the Mainboard and chassis to make your creation aware of its environment.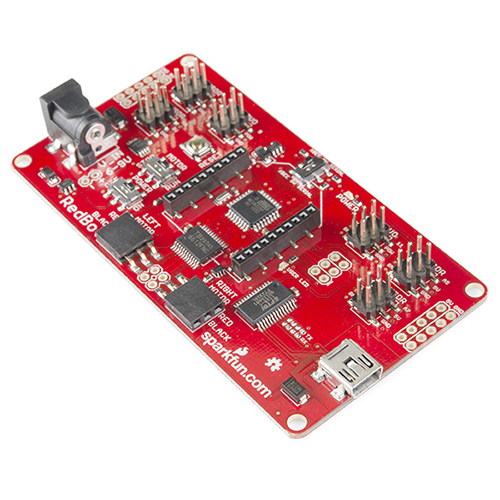 The RedBot Mainboard is a motor driver and Arduino combination with various headers and connections, eliminating the need to stack multiple shields. By using the RedBot accessory boards and your own chassis, you can design a robot to suit your needs. You can use it with the Magician chassis or provide your own. It should be able to drive any smaller 2-motor platform.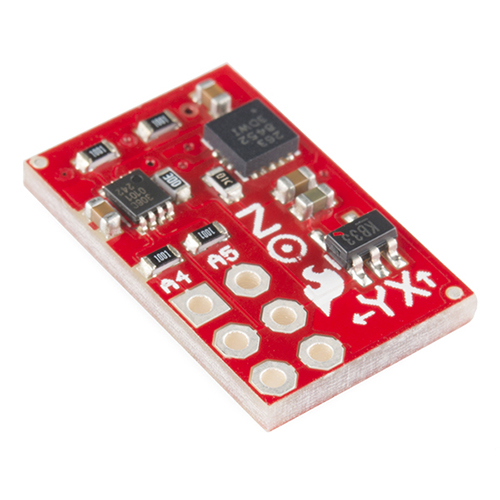 With the addition of the RedBot Accelerometer, you can add bump and motion detection. The 3-axis accelerometer attaches directly to the mainboard and examples included with the RedBot Arduino Library.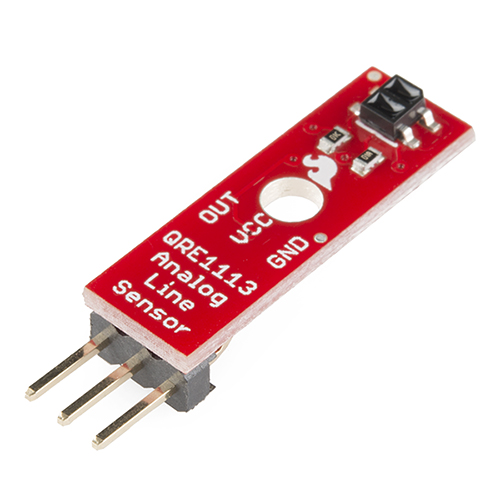 If you want to build a line-follower or detect nearby objects, you might want to add some Line Follower Sensors. These little guys attach to your chassis and can either detect transitions from light to dark (and vice versa) or nearby objects (to stop it from running into a wall or falling off a ledge). The sensor works by detecting reflected light coming from its own infrared LED. By measuring the amount of reflected infrared light, it can detect transitions from light to dark (lines) or even objects directly in front of it.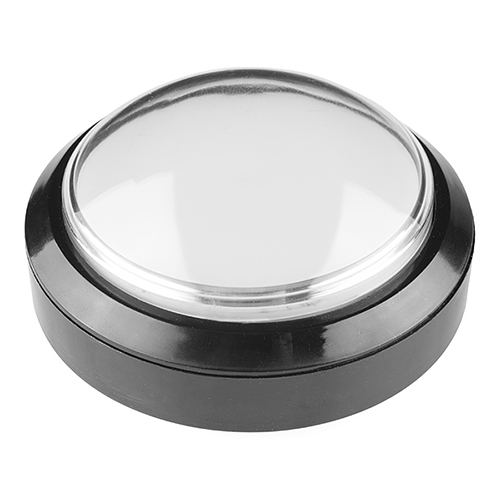 We've been carrying our big dome push-buttons for years now. But what if you need a lot of them and don't really feel like spending $10? This week we have another option for you. The 'economy' dome buttons are less expensive, with a bit less build quality. Sometimes you just need a cheap button. Other times, you want something a bit sturdier. Now you have a choice. The new buttons come in classic red, emerald green, crisp white, canary yellow, and sapphire blue.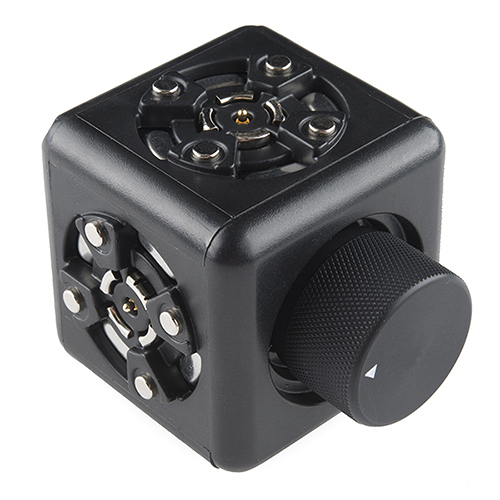 We're now selling Cubelets individually. Previously, we only sold the kit and the battery charger. Now you can buy every Cubelet individually and build your own kit. The Cubelets are separated into three categories, Sense Cubelets (temperature, distance, knob, and brightness), Think Cubelets (minimum, inverse, maximum, passive, blocker, battery, and Bluetooth), and Action Cubelets (drive, rotate, speaker, flashlight, and bar graph).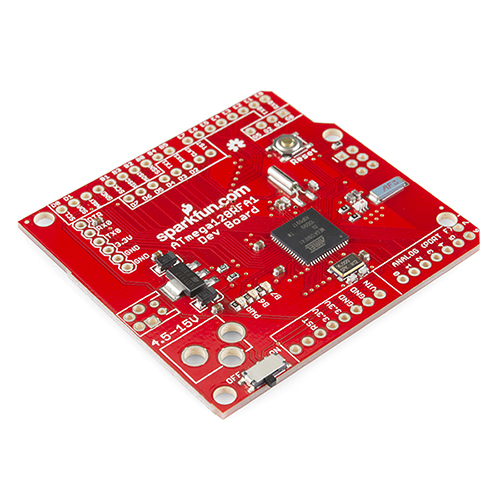 Lastly, we have a new revision of the ATmega128RFA1 development board. If you're not familiar with the ATmega128RFA1, it's a microcontroller and RF transceiver all in one. We've redesigned the board based on your suggestions. The new form factor allows you to use it just like an Arduino, shields and all!
That's it for this week. But rest assured, we will have many more new products next week. They're already starting to pile up on my desk. Thanks for reading and see you next week!