We're inviting you (yes, you!) to come hang out!
Favorited
Favorite
0
We have now been in our new building for nearly a month and things are finally starting to get settled! So what do you do when you've moved into a new spot and order is nearly restored? You have a party!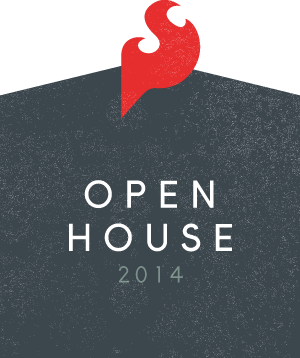 Today, we are excited to announce the SparkFun Open House. On Saturday, October 25th from 3 p.m. - 9 p.m., we're inviting all our friends to come check out our new digs! Since it's so close to Halloween, we're going to go with a Halloween-themed event. This, of course, means a costume contest, so we expect to see you in your Halloween gear!
Come hang out amongst our many shrubberies
We'll also have food, beverages, movies and more! We'll provide family friendly tours and activities from 3-5 p.m and then from 6-9 p.m., we'll turn up the music and turn down the lights as we create a space for adults to let their geek shine!
It's going to be an awesome time and we hope you can join us! If you are planning on coming, please sign up using the form below or on our EventBrite page. This will give us an idea of numbers so we can have enough food and beverages for the party!
It's going to be a ton of fun and we're looking forward to meeting many of our customers and showing off the new building! Hope to see you on the 25th!