Check out Nate's interview!
Favorited
Favorite
0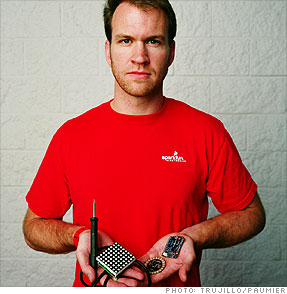 Ah yes, the rare and elusive Saturday blog post. Today - Saturday, December 12th - at 10pm EST (8pm MST) SparkFun CEO Nate and
Phillip Torrone
(Senior Editor of
Make Magazine
) will join
Limor Fried
of
Adafruit
for an "Ask an Engineer Chat." Limor has been doing these for a couple of months and this should be a good session. Phillip has also just completed his annual, massive compilation of
open source projects
as well! You can watch the interview live on UStream
here.
It should be a fun and interesting evening, so make sure to stop by! More information on
Adafruit
.