This product post is a blast from the past! We don't have a video, just the good old-fashioned product post.
Favorited
Favorite
0
Some of you might be scrolling down to find the video. And some of you might have already added comments below stating that we forgot to do a video for this week. Well, (here comes the bad news), we don't have a video for this week. Our videographer was on vacation this week (four-wheeling in Moab) and I can't be trusted with video equipment. For this week, you will have to make do with the standard written product post, just like the good old days!
Today is Friday the 22nd, which means that AVC is tomorrow! Yours truly will be judging the event, so if you haven't already mailed in your bribes, it's probably too late at this point. We hope to see many of you there and if you can't make it, we will have live coverage and a recap or two. Let's check out the list of products for this week.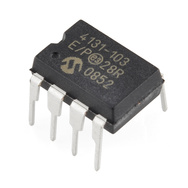 Our new digital pot doesn't require a prescription or shady back-alley transactions (get it?!). However, this particular pot is smokeless (if you RTFM). These digital pots are 10k and can be controlled easily digitally with your microcontroller. As people have already talked about in the comments, there are some drawbacks versus standard potentiometers. We ended up using a servo motor manually turning a potentiometer for the Dreadmill. One of these would have come in handy.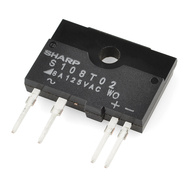 These solid state relays are useful when don't want to use mechanical relays. These solid state relays can switch up to 8A at 400VAC, which is useful for almost any application.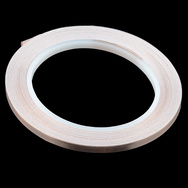 If you've needed to repair a PCB trace, shielded a small component from RF interference, or just like the shiny qualities of copper, this copper tape is for you. It is 5mm wide, adhesive-backed and comes in 50 foot rolls. It's pretty handy to have around for repair projects or conductive art projects.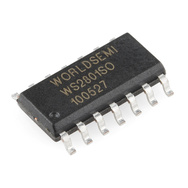 If you're looking to make your own RGB addressable strips or just want to easily control a lot of RGB LEDs, check out the WS2801 IC. It is the same chip used in our RGB LED Addressable strips. With a simple 2-wire control scheme, you can daisy-chain these ICs together and easily control a bunch of RGB LEDs!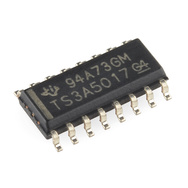 If you need to mux or demux a bunch of analog signals, the TS3A5017 might be able to help you out. It can switch up to 3.6v signals and can be used for audio switching, reading multiple analog sensors, or anything else you want to do with analog signals.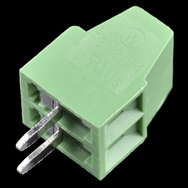 We have some new screw terminals in. These screw terminals are 0.1" spaced which makes them perfect for fitting into proto and perfboards as well as using as a general connector for any 2-pin 0.1" spaced header. Screw terminals are nice because you just need bare wire and don't have to make custom wiring harnesses.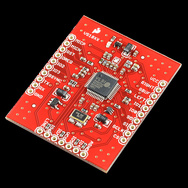 We had an issue with our last VS1033 breakout. As is turns out, some intermittent issues can arise if the TEST pin is left floating. Upon learning this, we have corrected the issue by tying the TEST pin to IOVDD as suggested by VLSI. The new boards have all the functionality as the old revision, but no longer has the floating TEST pin.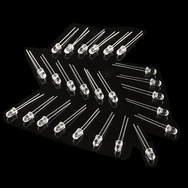 Infrared remote controls tend to work at two different wavelengths, 850nm and 950nm. We've been carrying the 850nm LEDs for a little bit and now we have the 950nm version in packs of 25 as well as singles.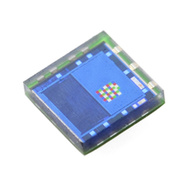 If you need to know the exact color of something, you are going to need a color light sensor. We used to carry this on a breakout, but the IC was discontinued. The ADJD-S311-CR999 is the replacement. It is a 4-channel digital sensor. Don't let the picture above fool you, the thing is TINY.
That's all we have for this week. Of course be sure to check back next week. I promise we'll have a video as well as more new products. And once again, AVC is tomorrow so wish everyone luck (or not, depending on your idea of competition), and check out the live feeds. We'll see you next week, thanks for reading.