Has it really been a week already? Yes it has. And that means it's time for even more new products. Check out the video and the products for this week.
We have a lot of fun shooting the videos and the one this week is no exception. This was the most fun we've had shooting a video in a long time. Hopefully you enjoyed it.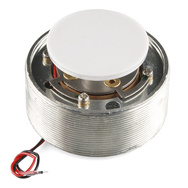 These surface transducers are pretty fun. Use them just like you would a speaker. However, the difference is that whatever surface you attach them to becomes the speaker cone. Use a wall, window, or a co-worker's desk as a speaker. Creep your friends out by discretely attaching them to windows in their house and become a deity. The possibilities are endless!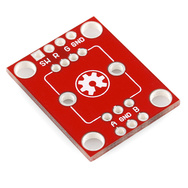 Remember the illuminated rotary encoders we got a few weeks back? They were more popular than we expected and we went out of stock on them, but don't worry, we have many more on order and should see them soon. Since they were so popular, we decided to make a simple breakout board so they're a bit easier to use. It breaks out all the pins for the rotary encoder as well as for the LED. It even has mounting holes so you can more easily mount the encoder.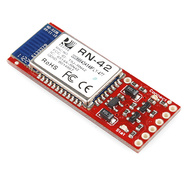 We now have a breakout board for the RN-42 HID module. The BlueSMiRF HID is the same profile as our BlueSMiRF modules, but uses the new RN-42 HID module. The HID protocol allows you to directly pair this and start sending commands.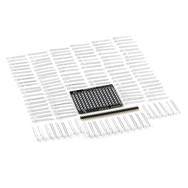 Looking for a monotonous soldering project? The LoL Shield is a great way to perfect the art of soldering LEDs. The LoL Shield is a charliplexed LED matrix for your Arduino. It fits 126 LEDs onto a single board. Once you get everything soldered together, you can individually control each LED. We already carry a red and green version, but now we have it with blue and white LEDs as well.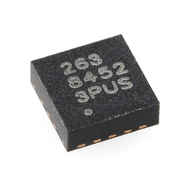 The MMA8452Q is a low-power 3-axis accelerometer. It has a user-selectable scale of ±2g/±4g/±8g with high pass filtered data as well as non filtered data available real-time. We're working on a breakout board now, but for those of you who can't wait (or want to make your own), get the bare IC now.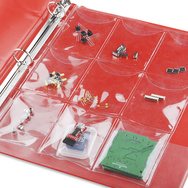 If you're having a hard time organizing your SMD parts, you might want to check these out. These binder pages we found are great for organizing small parts. They fit into a normal 8.5x11" 3-ring binder and have 9 pockets. You can stuff them full of PCBs, resistors, etc.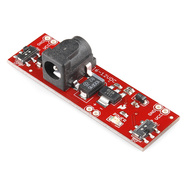 We have a couple of updates for this week as well. The breadboard power supply stick has gotten a small redesign. We've beefed up the pads for the DC barrel jack to make it more stable and also slid it back a bit so it doesn't overhang as much. If you haven't used this board, it plugs directly into your breadboard and provides a clean 3.3v or 5v output for your design. You can use anywhere from 6-12v as an input.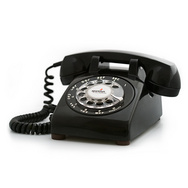 We also have a revision of our famous Bluetooth Portable Rotary Phone. We've updated the guts a bit and it now includes an ATMega328. Other than that, it goes largely unchanged. One day in the distant future, we might be retrofitting iPhones with whatever the new technology becomes.
So there you have it, another Friday new product post, complete with awkwardness, Dave, new products and some revisions to older ones. Hope you enjoyed it. We have some fun stuff for next week as well so see then!