---
Overview:
The Benchtop Power Board Kit is a simple kit that breaks out standard power lines from a low-cost ATX computer power supply. With +3.3V, +5V, +12V and -12V available you will be able to power all sorts of typical parts and boards.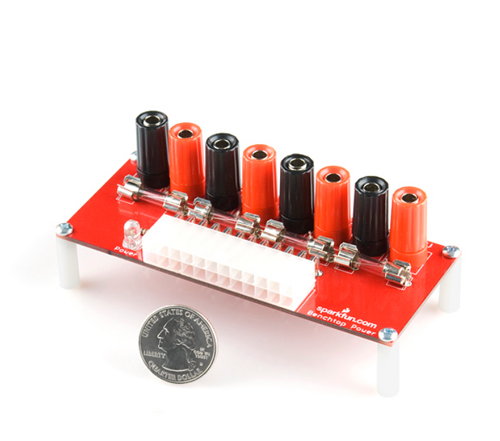 Requirements:
Assembly of this kit will require a small amount of soldering. So, if you don't already know how, please check out this helpful guide. Additionally, you will need a few tools for assembly:
The Benchtop Power Board was designed to be as versatile as possible but you may find the following helpful when using:
What it Does:
SparkFun's Benchtop Power Board Kit is an economical and handy solution for providing your projects with all the juice they need. Superior to typical wall power adapters because it offers multiple voltages and higher current capabilities, the Benchtop Power Board Kit only falls short when compared to fancy adjustable power supplies. When paired with a suitable ATX computer power supply it boasts +3.3V, +5V, +12V and -12V maxed at 5A by a fuse on each line. Additionally, since ATX power supplies are designed for desktop computers they are held to explicit standards for providing clean power. This means no unexpected voltages.
Assembly:
Assembly is pretty straight forward. We have prepared a short step-by-step guide for placing the components as well as a few tips to guide you on your way: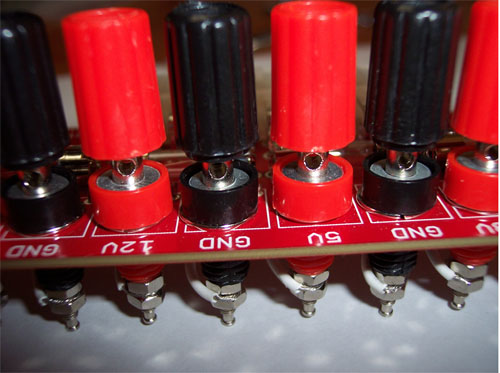 Align the holes on the banana jacks perpendicular to board for ease of use.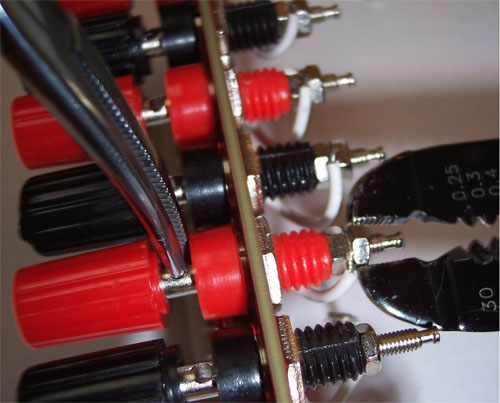 Tighten nuts and banana jacks with tools to ensure they don't come loose. I used the closest tools I had on hand which were: hemostats and wire strippers.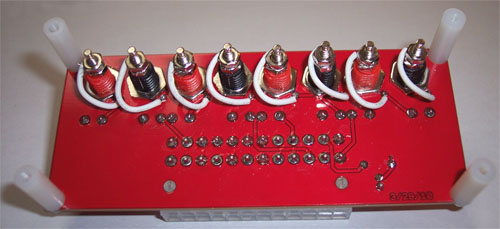 Wrap your wire in a clockwise fashion and allow a little slack in your wire.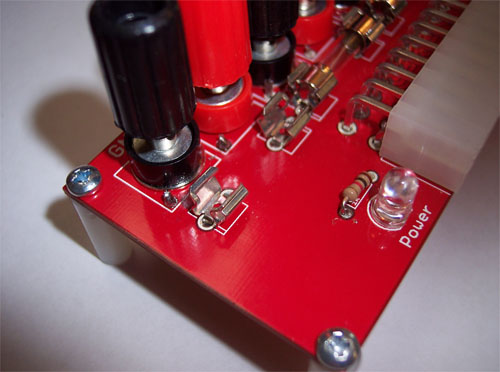 When assembling the fuses, snap the fuse into both holders before soldering to ensure they are oriented correctly.
How to Use it:
Here are some examples of how to use the kit to get you started: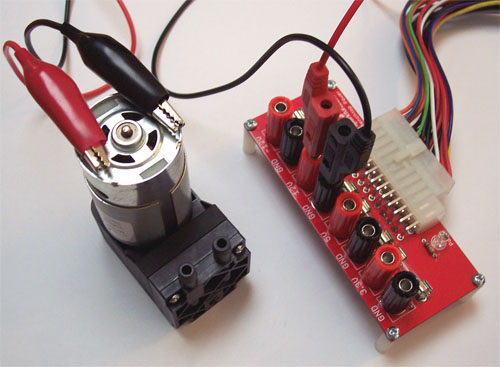 Use with our banana to alligator cables to easily hook up parts (like vacuum pumps) for testing and prototyping.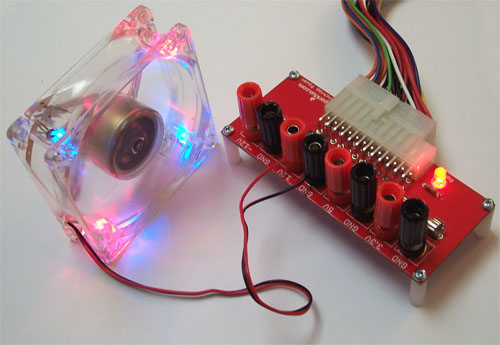 Wrap wires around the posts or insert through the hole for breadboard connections or parts. (A computer fan like this one is nice for blowing away solder fumes.)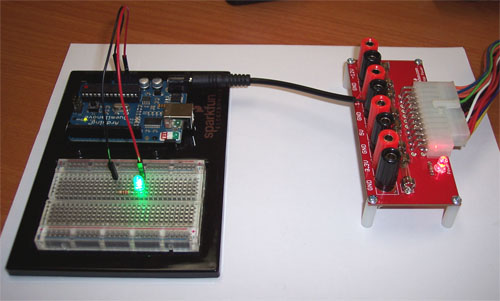 Use with connector pigtails like a barrel jack (cut and strip the wires) for powering an Arduino or other development boards.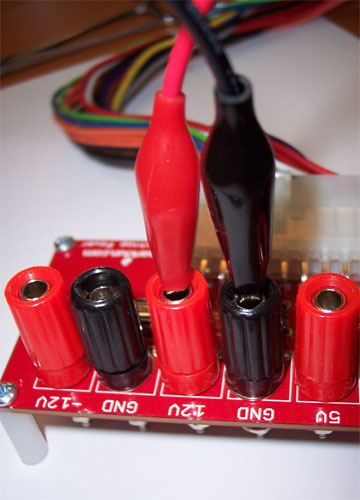 If all else fails trusty old alligator clips work just fine.
Additional Information:
There is a risk of electric shock when using this product so please use with common sense and abide by the following guidelines to ensure your safety:
Do not change wiring configuration while board is powered on.
Ensure board is mechanically secured before using.
Periodically inspect the kit for wear and tear to insure proper functionality.
Keep children and pets away from active board.
For external use only.
Resources:
Conclusion:
Enjoy your new power supply! If you have any problems, feel free to contact SparkFun Technical Support at techsupport@sparkfun.com