We're recovering from last week's flood and have a few new products for you.
Favorited
Favorite
0
As you are more than likely aware, this past week, many areas of Colorado were absolutely devastated by flooding. In some areas, nearly 20 inches of rain fell in just a couple days. The damage is significant and it's going to take years to fully recover.
SparkFun wants to help. So on Monday, September 23rd, 10% of all SparkFun sales will be donated to the United Way Foothills Flood Relief Fund. That's not all - Elevations Credit Union, an outstanding local business and friend of SparkFun, is going to match whatever we raise dollar for dollar.

So if you've been holding out on making a purchase for just the right time, that time is Monday, September 23rd. Now on to today's products.
---
The rain has finally stopped and everyone's drying out. We have a few new products to talk about this week as everything starts getting back to normal.
If you want to see what the OpenSegment Shields look like, check out the video from last week.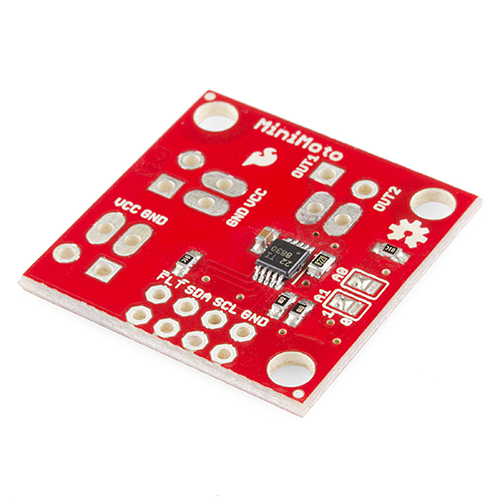 The MiniMoto is a new motor driver breakout. It can driver motors with a voltage range of 2.7 to 6.8 and up to 1A worth of current. What makes this driver unique is that it's controlled over I2C so you can free up some data lines if you're going to be driving a bunch of motors with a minimal amount of pins. If you want to know what you're in for, check out the getting started guide which also includes an Arduino library to make things easier for you.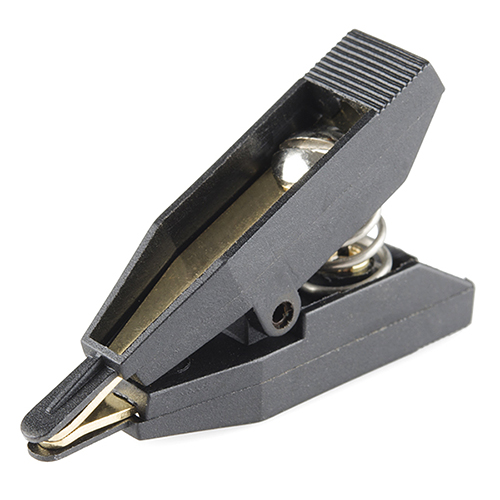 Do you have big meat paws for hands? Or do you have tiny hands, like that of a child? No need to worry, our new large alligator clips should be easier to use for kids and adults alike! They're easier to handle and can clip to wires or large pads like the ones on a LilyPad.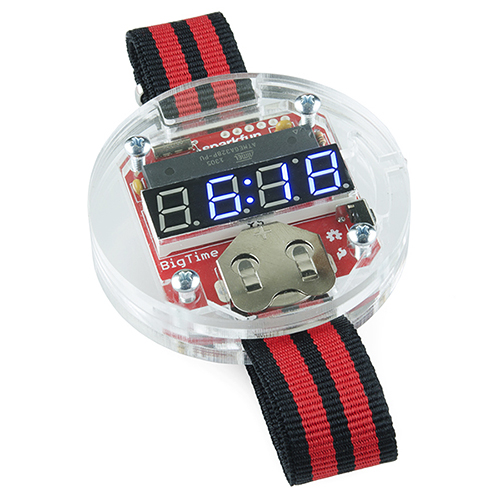 The BigTime Watch Kit is back in stock! This new version fixes some issues with the enclosure. We are now using brass inserts instead of threading the screws directly into the plastic. This solves the problem caused with over-tightening the screws. No more cracking or stripped holes. We've also got rid of the extra-scratchy velcro band and replaced it with a stripey NATO style number. Snazzy.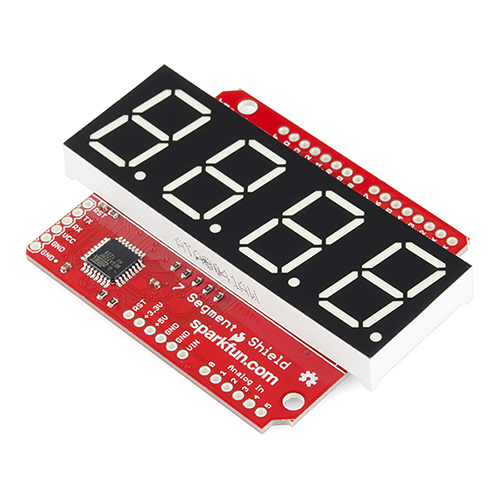 Last week we released the OpenSegment Shield, but didn't have the blue version ready yet. The parts came in and now we have stock of the blue one. Be sure to check out all the OpenSegment displays we carry.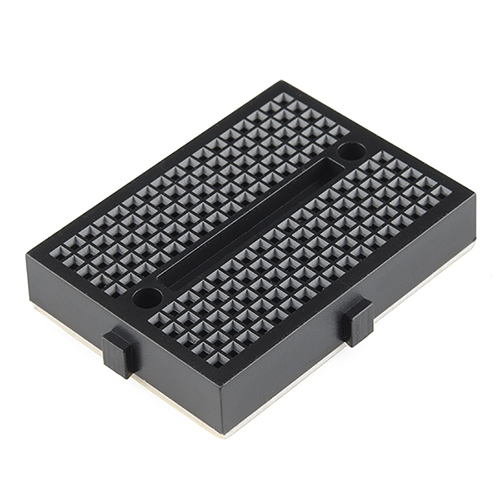 Lastly, we have a new version of the mini breadboard. Right now we only have the black. The new version has different 'nubs' which don't work with the older ones. Apparently the company can only make these now. We will be getting them in all colors soon.
That's all the new products I have for this week. Next week we'll have more new products as always. Be sure to check back then, thanks for reading!