So you want to work at SparkFun?
What is SparkFun?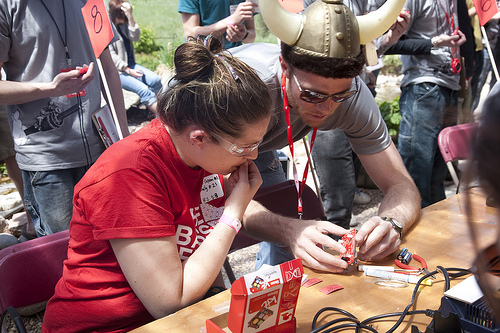 SparkFun is an online retail store that sells the bits and pieces to make your electronics projects possible. No matter what your vision is, our products and resources are designed to make the world of electronics more accessible to the average person. In addition to products, SparkFun, through our Department of Education, offers classes and online tutorials designed to help educate individuals in the wonderful world of embedded electronics. Our ever-growing product catalog boasts over 3,500 components and widgets designed to help you unleash your inner inventor.
SparkFun and Open Source
SparkFun is a firm believer in the ideology of open source technology. We believe an open market is a healthy market and we open source all of our product designs. SparkFun subscribes to the belief that open source tech encourages innovation and creativity, while helping empower individuals to build the projects they want.
SparkFun CEO Nathan Seidle recently presented at TEDx Boulder about the power of open source and how it has helped SparkFun succeed.
You can read more about Nate's presentation and SparkFun's open source philosophy here. You can also check out Chris Clark's (SparkFun Director of IT) article "How SparkFun Built Their Open Hardware Business."
Who Are We?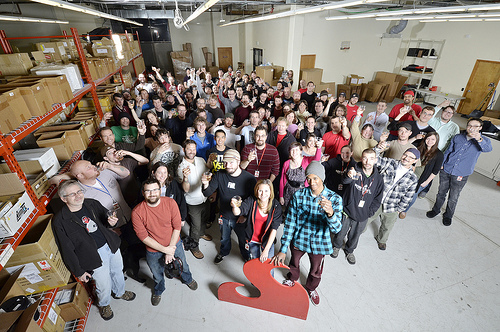 SparkFun employees exist in the same group as our customers - curious students, engineers, prototypers, and hobbyists who love to create. We are snowboarders and rock-climbers, painters and musicians, engineers and writers - but we all have one thing in common - we love electronics!
To find out some specifics about the SparkFun employees, you can find an incomplete list of current employees here. You can also find SparkFun on Facebook, Flickr, Twitter, Google+, YouTube, and Vimeo. If you'd like to come say hello in person, we run SparkFun tours most Fridays at 3 p.m.. Please see our tours for all pertinent details.
Meet Nathan Seidle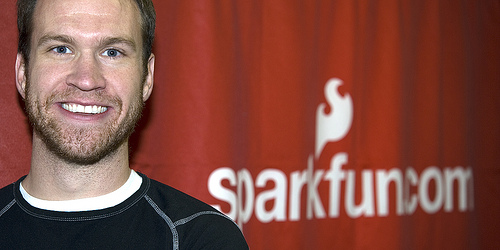 Nathan Seidle is SparkFun's Founder and CEO. Nathan founded SparkFun when he was a junior in college and the company has grown to be one of the leaders in the world of DIY electronics and open source technology.
To read more about Nathan, check out a brief biography here.