What will SparkFun be up to for Cyber Monday?
Favorited
Favorite
0
One week from today (December 2, 2013) is Cyber Monday - the day when internet retailers all over the…uh, internet…offer sales/discounts/specials. Well, SparkFun is an internet retailer and we want to join in on the fun! So here is our multi-faceted plan…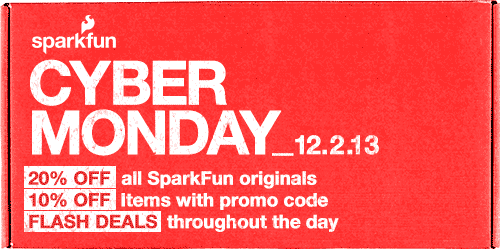 From 12:00:01 a.m. MT until 11:59:59 p.m. MT, we'll be offering two discounts. The first is a general 10% off promo code good for anything on the website. We'll be posting that promo code on the homepage that day. We will also be discounting everything in our SparkFun Originals category 20% for the entire day! That means popular items like the SparkFun Inventor's Kit, the Makey Makey Deluxe Kit and the S.H.O.V.E.L. will be on sale (plus 420ish other awesome products). But wait - there's MORE!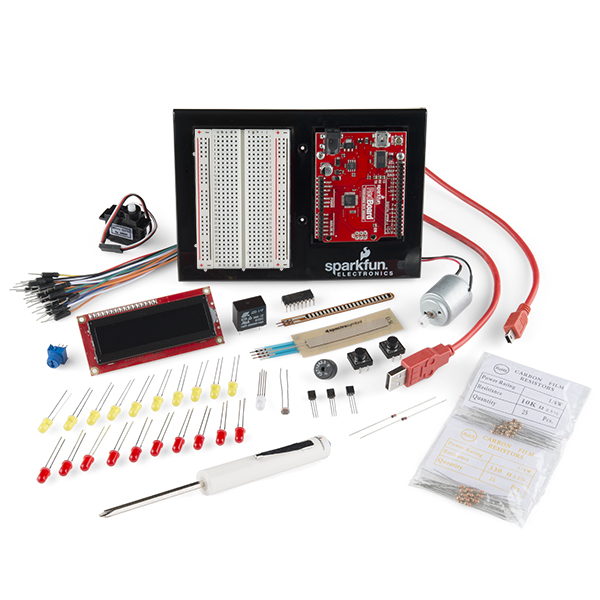 Just one of many SparkFun originals that will be on sale.
We will also be having special limited-time sales throughout the day. I'd tell you more about those…but that would take some of the fun out of it.
So be sure to stop by SparkFun.com on December 2nd to pick up some awesome electronics at once-a-year prices!