We skipped our video last week, but we're back with a whole bunch of new products and a cool demo.
Favorited
Favorite
0
Last week our film crew was out doing video for Free Day so we didn't get a chance to do a product video. I promised that we'd do something special, and I think we accomplished that. Not only did we get our very own Van De Graaf generator, but we also made a pretty cool project, the PESTO.
PESTO stands for percussive electronic solenoid thrust organ. Essentially, it's a keyboard hacked into a breadboard complete with a few dozen MOSFETS and a bunch of wires (noodles?) going out to some MicroRax stands holding solenoids. Press a key on the keyboard and the corresponding solenoid fires and strikes a glass, making a sound.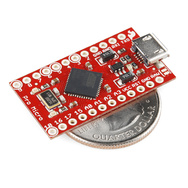 The Arduino Pro Minis have been a very popular product. I always grab one when I need to create something small. However, my only gripe with the Arduino Pro Mini is that you need to plug in an FTDI every time you want to program it. It gets a bit cumbersome when making last minute changes. Thankfully, our new Pro Micros fix this issue. The Pro Micro uses the ATMega32U4, which takes care of the USB communication. They come in both a 5V/16MHz and 3.3V/8MHz (coming soon!) version. Both are the same footprint as the Arduino Pro Minis.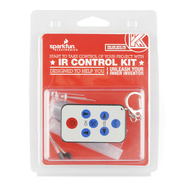 The IR Control Kit combines our keychain remote control, some IR receivers, and some IR LEDs. The kit allows you to play around with sending and receiving IR commands. Now your microcontroller can talk to your TV's remote control and even to other devices.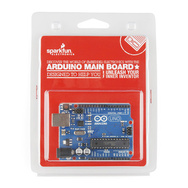 The new Arduino Uno R3 has made its way into retail packaging. This is the same Arduino Uno R3, but with retail packaging for our distributors.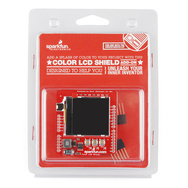 In addition, our Color LCD Shield has also made it into retail packaging for mass consumption by droves of loyal hackers. This shield has tons of examples all over the Internet and serves as a great interface. If you want to add a color LCD screen to your next project but are a bit worried about the code, check out this shield. The resources for this shield are massive.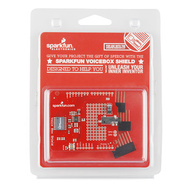 We also have one last retail product for this week. The Voicebox Shield also makes its way into a retail package. If you haven't seen one of these in action, check out this short video we did a while back. Using simple serial commands you can make all sorts of sounds and of course, text to speech. It's a very fun board to play around with.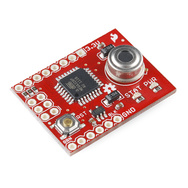 This week we have a revision of the MLX90614 IR Thermometer Evaluation Board. No, we haven't shortened the name. We've corrected some silkscreen errors on the board as well as added pull-up resistors to the I2C lines. The board comes with demo code and is a very easy way to have an embeddable infrared thermometer module.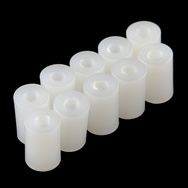 We now have some of our plastic standoffs back in stock! These plastic standoffs are 3/8" long and have a 4-40 thread. They're great for isolating your board.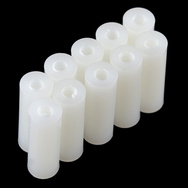 If you need a slightly longer standoff, we have 3/4" long plastic standoffs as well. These come in convenient packs of ten as well.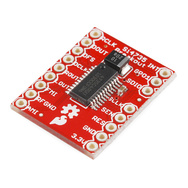 The SI4735 IC is a very versatile little chip. It allows you to receive radio stations as well as RDS and RBDS information. We currently sell it on a shield as well as the bare IC. But now we have a simple breakout board for those of you wanting to use the IC without making your own custom board.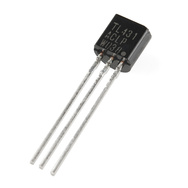 The TL431 can be a very useful IC. You can use it as a voltage reference or a replacement to zener diodes. We're actually using this in a design as a low battery indicator.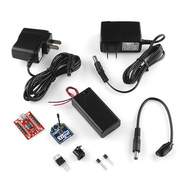 Using XBees can be a bit confusing. Thankfully Rob Faludi literally wrote the book and covered everything you need to know. His book, Building Wireless Sensor Networks covers just about any topic you could think of. If you're serious about using and fully understanding XBees and wireless sensor networks, you should check out the book. In addition to his book we carry the BWSN Basics Kit, which includes the basic parts needed to go through the examples. However, the basic kit doesn't cover ALL you need to go through the examples in the book. This is why we now carry the BWSN Advanced Kit. It includes the additional parts you need to go through the examples and become an expert.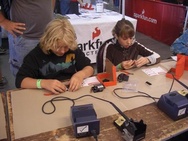 In addition to all these fantastic new products, we also have a few new classes this week. The PTH Soldering Class is a great class for anyone that wants to learn how to solder standard through-hole components. If you're looking to build anything electronic, or just fix some stuff around the house, you really should check out this class.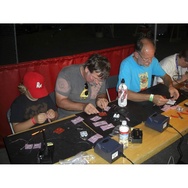 In addition to the PTH Soldering Class, we also have an upcoming SMD Soldering Class. If you are already familiar with through-hole soldering, but want to take the plunge into the world of surface mount components, you're gonna need this class. We teach you all you need to know so you can start soldering and reworking SMD components.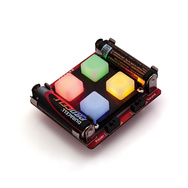 And lastly, we have another class that should be pretty interesting for anyone that's taken one of our soldering classes. As some of you may know, we teach you to solder with one of our infamous Simon kits. In the Simon Sketch class, we teach you how to take your Simon and convert it into a development platform and reprogram it for other purposes. Add sensors, use Processing, and learn how to get the most out of your Simon!
Well, there you have it, yet another Friday New Product Post. We've got a video, some new products, a project (my ears are still ringing), and some classes. We'll be back again next week for more. We will have some really cool stuff, so definitely check back. I'm gonna go shock myself on the Van De Graaf generator. See you next week!