Another round of new products including new MicroRax, a book and some more retail.
Favorited
Favorite
0
It's not a big week for new products, but what we lack in quantity, we make up for in quality. Well, I'll let you be the judge of that.
Everyone is jealous of Nick and myself because we get to play with stuff like MicroRax and call it 'testing'. It is really great stuff and if you like tinkering, I highly suggest you get a kit just to have it around. I use it all the time as a rapid 'proof of concept' material for different designs. It's like Legos, but with more metal.
Prototyping doesn't always mean just hooking something up on a breadboard. Sometimes you need to actually build something. In addition to Polymorph, Sugru, and Maker Beam, we now have MicroRax. It's very similar to Maker Beam, but with a few small differences. Instead of the screw head fitting into the channel like Maker Beam, there is a nut that fits into the channel and the screw is tightened into the channel. It also has a few different pieces and is overall a bit lighter weight. It's also anodized and comes in two different kits. We have it in a small and medium kit which should give you enough pieces to build just about whatever you want. And Maker Beam and MicroRax can be used together since their overall extrusions are the same outer diameter.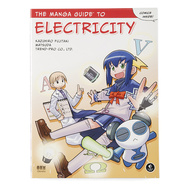 So, you're nerdy enough to like Manga, but not quite geeky enough to like reading textbooks about electronics. What if there was a book that presented the yawn-inducing concepts of electronics and electricity in a more comical way? Well, we have the prefect thing for you. The Manga Guide to Electricity is a unique book. It combines a very solid explanation of electricity and electronics with the format of Manga comics. A good half of the book is done in comic form which makes it a lot easier to learn. Don't be fooled by the format, it covers all the same information, just in a different way.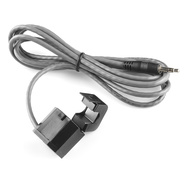 Remember the days when we used to carry a non-invasive current sensor? We used to have one, but the supplier decided to stop answering our emails, so we were left sensor-less. After a bit of searching, we found a new supplier and we have them back in stock. They are very similar to the previous ones and maintain the 30A current rating.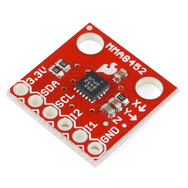 If you're looking for a low cost, low power accelerometer for your next project, check out the MMA8452Q Breakout Board. It's small, it has an adjustable range between 2g and 8g, and very low power consumption. What more could you want?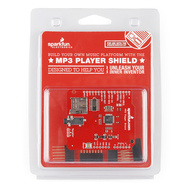 And of course we have a couple of new retail products this week. First, we have the MP3 Player Shield. This is the same as our non-retail MP3 Player Shield, but comes with headers and a hunk of plastic. The MP3 player shield is a product which was a combination of a few other shields. We started with the MicroSD shield, added in the VS1053 shield to make a single shield for all your music playing needs.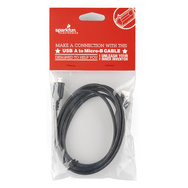 And lastly, we have the MicroB USB cable in retail packaging. MicroB is becoming more popular, so it's nice to have a 6-foot cable handy for your digital camera, cell phone, or even Netduino.
It's been a bit of a slow week for new products. But don't fear, next week will bring even more new products. Check back again next week for even more goodies and thanks for reading.