Turn your week around with some revolutionary new products.
Favorited
Favorite
0
A quick note - Monday, September 5th is Labor Day, so the SparkFun offices will be closed! We will be back at it again bright and early on Tuesday.
Is it Friday again already? Well then I guess I should roll out some new products! Let me tell you, sticking to Rob's pun quota has been no laughing matter but I think I'm finally starting to get a handle on it. So without further ado, let's take a look at what's new this week.
I know, I know, you want more shenanigans. Well, we've been feeling a little mischievous lately so there may be some video-silliness in our future. I guess you'll just have to wait and see. In the meantime, let's run through the list of cool new stuff for this week: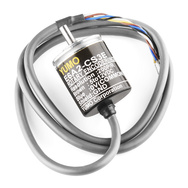 OOPS! In the video I called this a Quadrature Encoder, but I was wrong. I had neglected to RTFM (Never good) and it turns out that two of the wires on this encoder are N/C. This is actually an incremental single-output rotary encoder. Encoders like these are still great for adding feedback to small motors and allow you to do things like dead-reckoning navigation, but because you can't read direction with a single-output encoder it wouldn't make such a great input knob. This encoder comes with a plastic coupler that makes it easy to mount to any 4mm diameter shaft.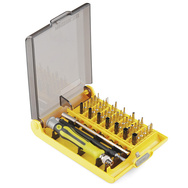 Next up we have this very nifty cool Screwdriver and Bit Set. This kit comes with 42 interchangeable bits including several sizes of Torx, Tri-Wing and Hex Socket. Each bit fits securely into the ABS plastic handle using a steel chuck system. The kit also includes two different extension rods, one straight and one flexible, which are great for getting into spaces where the handle itself won't fit. With this kit on your workbench there are very few warranties you couldn't void things you couldn't unfasten.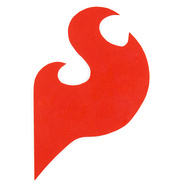 Everybody likes stickers because they make everything cooler. In keeping with that idea, we've added two new stickers to our swag category. These SparkFun flame stickers are a great way to add some flair to your project (and you can never have enough pieces of flair)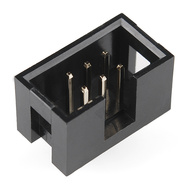 We've recently started carrying ribbon cable and crimp-on connectors. We now carry 2x3 Pin Shrouded Headers to complete the set. Shrouded headers help prevent cabling mishaps and reduce lateral stress on your header pins. If your project requires some custom cabling, a set of shrouded headers and ribbon cable may be just the thing you need.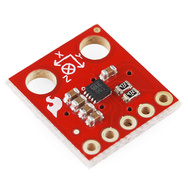 Last but not least, we've added a new sensor to our magnetometer category. The MAG3110 breakout board provides filtering caps and standard 0.1" headers to make it easier to use Freescale's MAG3110FCR1 3-axis magnetometer in your next navigation project.
Well that wraps it up for this week. I hope something caught your eye this week and I look forward to hearing about what kinds of wild contraptions our stickers end up on. Enjoy your weekend and be sure to come back next week for even more new products!