We'll be headed west before you know it, so check out the latest details!
Favorited
Favorite
0
We've been posting a few things about our up coming trip to the west coast. We've got a few details to share, and maybe a few chances for you to catch up with SparkFun's Dept. of Education! Here's the rough schedule:
Chandler, AZ - Oct. 14
LA - Oct. 15-19
Central CA - Oct. 20-21
Bay Area - Oct. 22-23
Rocklin, CA - Oct. 24
Portland, OR - Oct. 25-28
Seattle, WA - Oct. 29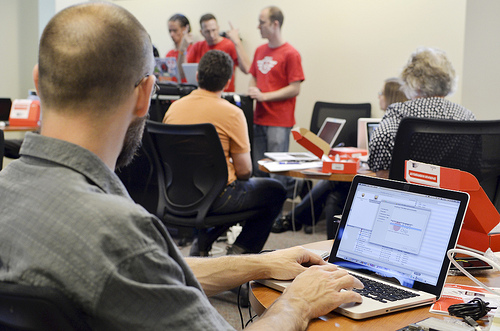 We leave Colorado on October 13th and head straight to Arizona! Our first stop is a teacher training in Chandler on the 14th. From there we head due west into LA. We have a bunch of workshops in LA and many are opportunities for folks to participate.
On the 15th, we'll be doing an intro to Arduino and Lilypad with the LilyPad Arduino development board. This workshop is at the
Seabase Aquatics Center
and is listed
here
. On the 16th we'll be doing a full day again at the Seabase Center; this time we'll be going through a full introduction to Arduino with the SparkFun Inventor's Kit. This listing can be found
here
.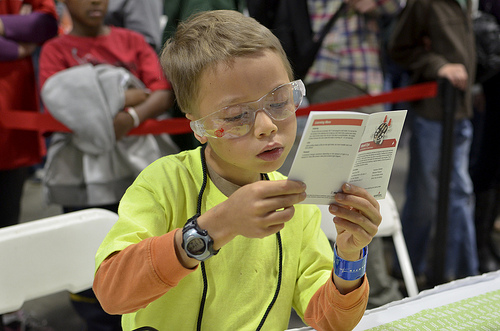 On the following days (the 17th and 18th) we are working with the
Exploratory
doing some things aimed at the younger crowd. We'll be doing crafts and embedded computation using LilyPad and the Picoboard with the Scratch programming environment. For more info on signing up, contact info@theexploratory.com These LA workshops promise to be a great time and we will be happy to help you get more info, as well as point you to the folks leading them.
We also get to spend some time with the folks at NASA's
Jet Propulsion Laboratory
in Pasadena, CA. This is the place that recently sent a truck-sized rover to Mars; we're super excited to get to go and we promise a blog post about our visit there.
On October 19th we'll be headed to Santa Monica to do a classroom visit with a local school, and an after-school event as well. From there we say goodbye to LA and head up the coast to spend the day doing a Saturday workshop with our friend
Quin
. The common feeling at SparkFun is that we are really lucky to get to hang out with great kids and this is a case in point. We love Quin's website and he's a talent to be reckoned with.
We have a nice day to relax on Sunday before heading into the Bay Area for a couple events. We are doing a Surface Mount Soldering Workshop on the night of the 22nd at Noisebridge in San Francisco. Noisebridge is the vaunted hackerspace in SF, and we are thrilled to be working with Mitch and the folks there. You can register and get more info at the Noisebridge
website
. We have another school event the following day, and then we are on to Rocklin, CA, where Parallax and SparkFun are happy to announce their first ever collaborative effort! In late August, we invited Parallax president Ken Gracey and Chief of Engineering Jessica Uelmen to present a seminar at SparkFun about the Propeller Chip. Afterward, in an intense and raucous sit-down, Ken and Jessica asked if we'd like to do a workshop at their facility in California while we're on our West Coast Tour. We jumped at the chance to work with our friends – so here we come! On October 24th, we'll be running a ProtoSnap LilyPad Development Board workshop at Parallax in Rocklin, and we invite you to attend. Signup can be found under the classes and events section at
learn.sparkfun.com
.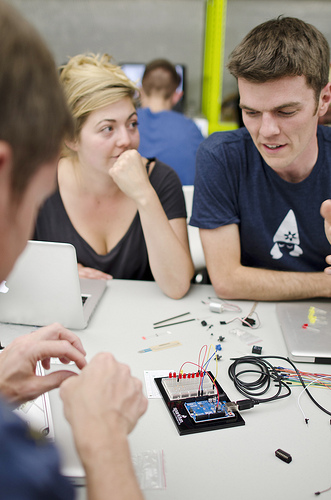 From Parallax we'll head to Portland for a couple days. All our events in Portland are school-oriented, so we won't have the chance to do any public workshops. We're sad about this, but we'll try and make more openings to travel and do things with the folks we don't get to see on this tour.
We have a quick swing through Seattle for some classroom time with a teacher who's using Arduino, and then we're hoping to get home for Colorado's renowned Halloween/Day of the Dead celebrations. That will about cover it for the tour, and we hope to see some some of you on our travels!