We've got two new videos this week as well as some exciting new products.
Favorited
Favorite
0
It's once again Friday, and you know what that means! It's time for new products. We've got a few big products this week. Many people have been eagerly awaiting the release of the new version of the IOIO (as well as the Netduino). We even decided to take a little extra time and do a stand-alone instruction video on the Shift-In Breakout.
Shift registers are pretty useful if you need more inputs or outputs. Connect up a few pins from your microcontroller, and you can have access to as many (almost) inputs or outputs as you want! We have two breakouts that make it easy.
So now you don't have to be limited by the number of digital IOs on your microcontroller! Hopefully that helped simply explain how they work.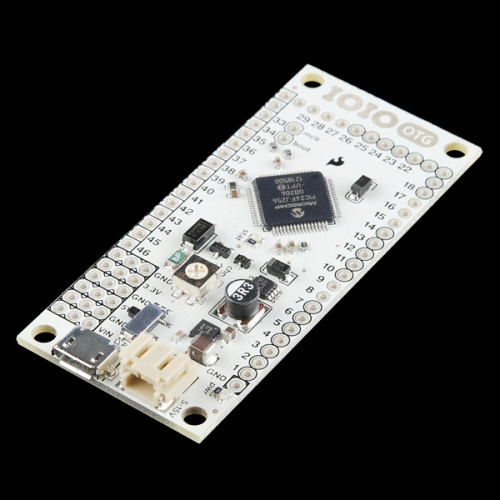 The new version of the IOIO is finally here! With the IOIO-OTG, it's now possible to use the board as an 'on-the-go' device, as well as a USB host. It even comes with an OTG USB cable. If you're a Java developer looking to add advanced hardware I/O capabilities to your Android or PC application, this is the board for you!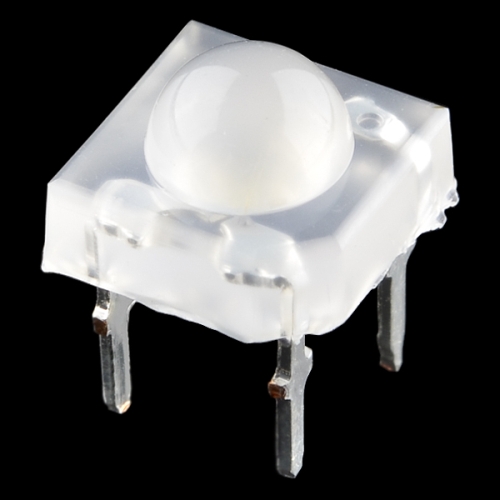 We now have a new supplier and stock for our Piranha 5mm LEDs. These square common cathode RGB LEDs have 4 legs and can fit into a breadboard for testing. These new versions are much brighter than our old ones, and we now sell them as singles.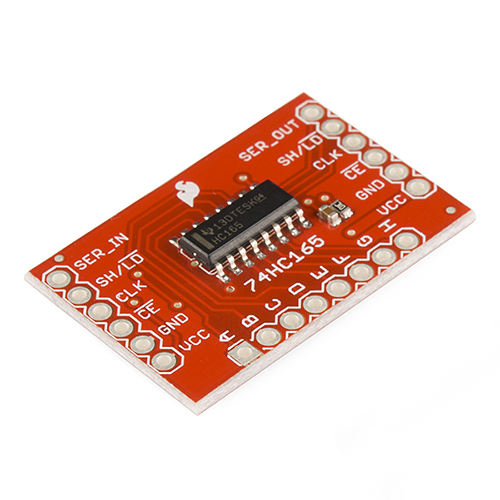 The SN74HC165N is a neat little IC that will take an input of up to 8 parallel lines and produce a single, serial output. We now have a breakout that uses this IC and allows you to increase the number of digital inputs on your microcontroller. Each board can be daisy-chained for epic digital-inputness.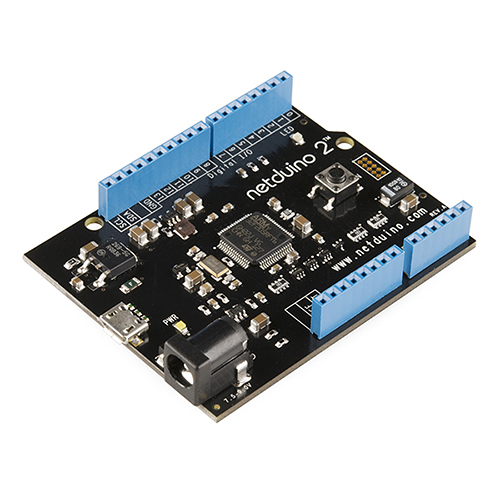 We have a new version of the popular Netduino development board this week. The Netduino 2 runs faster, has more code space, and even sports 2 additional GPIOs. It even works with Arduino R3 shields! If you need a bit more horsepower, check out the Netduino 2.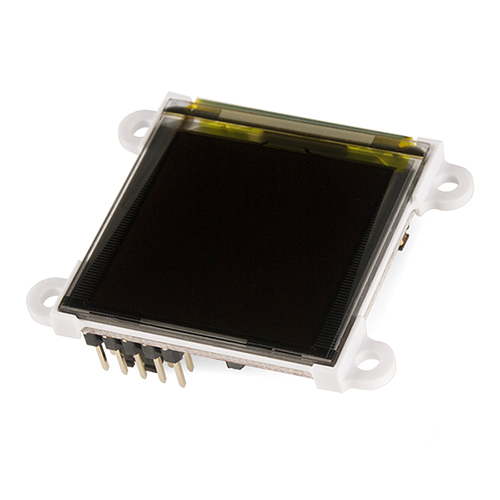 And lastly, we have a revision on a 4D Systems OLED. The μOLED-128-G1 is now the μOLED-128-G2 and gets some hardware and software updates. The 1.5" OLED module can act as a standalone module or work with another microcontroller for powerful embedded applications.