A new Kickstarter project offers a mashup tool for customizable circuits.
Favorited
Favorite
0
Today we want to draw your attention to a groovy new Kickstarter from FOS (friend of SparkFun) Ben Wilson, called HackEDA. HackEDA is an easy tool that can automatically design complete manufacturable circuits - you can browse their library of electronics designs, download individual bits (power source, processor and peripherals), and use their drag-and-drop interface to design custom circuits. Once the design is ready, you can generate an Eagle schematic for immediate download, or purchase a complete design package, a pcb, or a fully-assembled and tested circuit board (currently available through Kickstarter).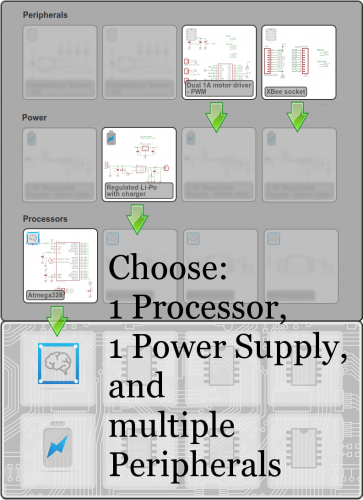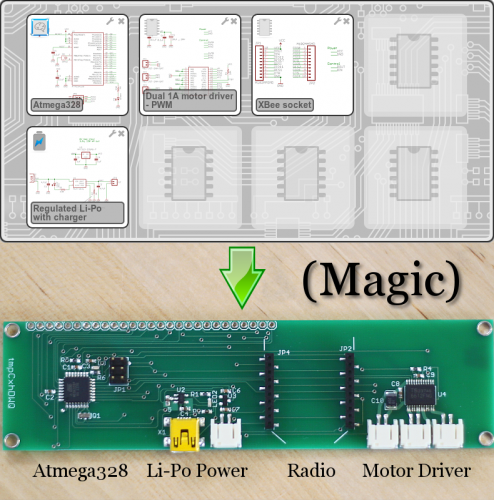 Think of it as a mashup tool for electronics - you can't use it to create completely new designs, but you can take pre-existing tools and arrange them in your own configurations so you don't have to reinvent the wheel each time. We like HackEDA because it gives wider access for non-engineers to cool, customizable electronics and manufacturing, so you can see your ideas come to fruition faster. Ch-check it out - and good luck Ben!