Local businesses unite for some awesome DIY workshops!
Favorited
Favorite
0
This coming Saturday, SparkFun and local business McGuckin Hardware are teaming up to offer Boulder-area residents a crash-course in beginner soldering.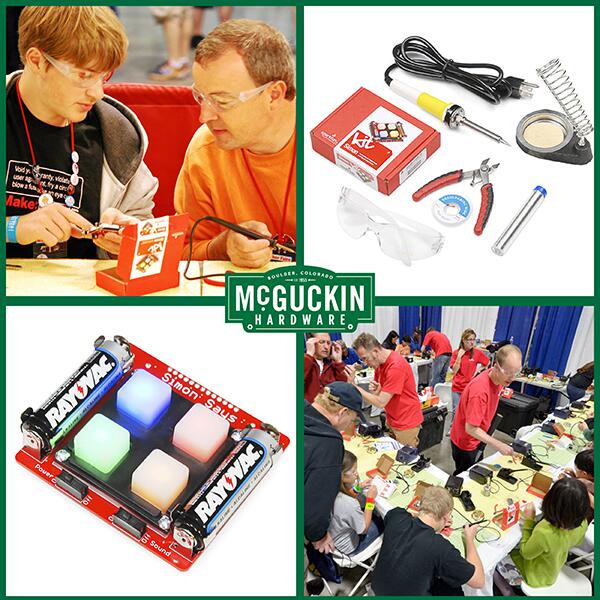 Join us on Saturday, March 29th from 11 a.m. - 3 p.m. at McGuckin Hardware at 2525 Arapahoe Ave. in sunny Boulder, Colorado. We'll be working on our SparkFun Weevil Eye Kit to teach you the in's-and-out's of through-hole soldering.
All are welcome and the event is free! We hope to see you there!