Learn how to make these fun and funky headbands, perfect for any summer party or festival!
Favorited
Favorite
0
In this week's installation of Hardware Hump Day, I continue exploring the intersection between craft and electronics.
It has recently been brought to my attention that flower crowns are OUT (a summer accessory staple) and pom-pom headbands are IN. When or why this happened is beyond me, but I was shown this fun and festive DIY Pom-Pom Headband a few months ago and had to admit that it would be super fun to embed with electronics.
I decided to make not one but two versions of said LED Pom-Pom Headband. In the first (shown in the video), I used only LEDs and a battery. It is a very simple circuit and a great project to share with kids or electronics n00bs. It's also a perfect learning tool for demonstrating parallel circuits, diodes, polarity and basic soldering skills.
The second iteration is a little bit more complicated but still great for anyone new to programmable electronics. It features a strip of addressable WS2812 LEDs and an Arduino Pro Mini 5V. This means that you can update the LED animations over and over again to get different effects.
You can follow along with both versions of the project using this tutorial.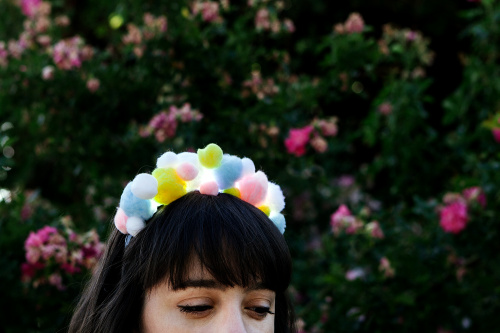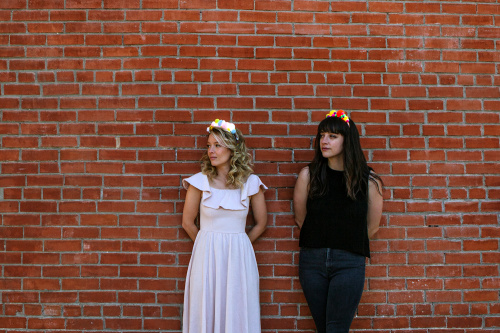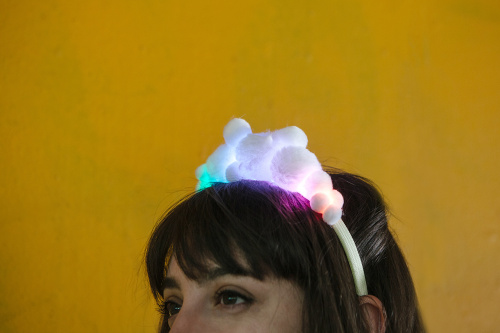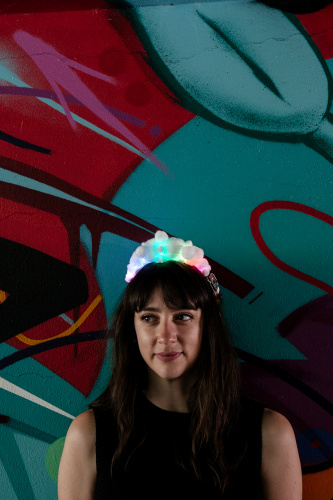 Tell us about how you have embedded your craft projects with electronics in the comments below!