Build your own datalogger for your Arduino!
Favorited
Favorite
0
Here at SparkFun, we are suckers for useful, scrappy hacks. Things like our hot-plate solder method and our use of pogobeds in testing are prime examples. That's why this cool header hack is right up our alley. Check it out!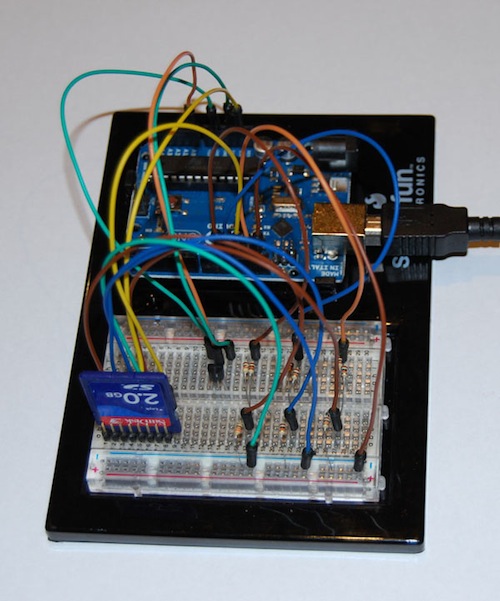 Mark, a SparkFun customer, received a SparkFun Inventor's Kit for Christmas. After blasting through a few of the circuits, he decided to modify one of the included examples (which we encourage!) and implement a datalogging aspect while using the temperature sensor. The thing we really like about this is how he hacked a couple simple headers to allow him to use a standard SD card.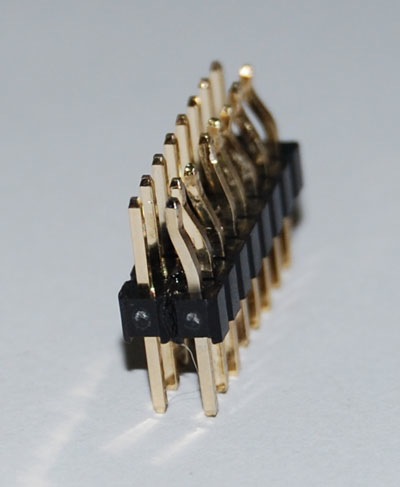 This is the kind of scrappy hack we really enjoy. Mark saw a problem and created a clever solution out of the materials he had on hand. Awesome. Read more about Mark's datalogging at his website. Great work, Mark!