I'm back from vacation and we've got a wall of new products for this week.
Favorited
Favorite
0
Hello everyone and welcome to your Friday New Product Post. I'm back from vacation and ready to talk about some new products for the week.

Vimeo version here.
So there you have it, Dave gets his revenge for all the (albeit fake) pranks we've pulled on him over the past couple of years. Yes, my door was actually completely dry-walled over to be a continuous wall. It was pretty satisfying being able to kick down a wall at work.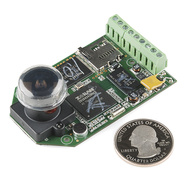 We've been slowly adding more cameras to our sensors category and we finally have a full HD option for you to hack on. The HackHD is essentially a stripped-down GoPro. It can do full 1080P at 30 FPS, run from a battery and is easily controlled from a microcontroller. It's got a wide-angle lens and can even be enclosed in GoPro enclosures to make it water proof. You can see some footage we took using this camera here.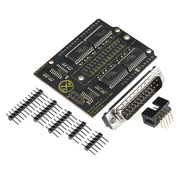 Need to control a LOT of things? The 4x4 Driver Shield lets you switch DC loads (up to 30V, 5A) easily. Each shield gives you 16 channels of switching. Each shield also has shift registers so you can keep stacking shields to increase the number of possible channels, up to 400! The shield even comes with all the necessary connections you might need, or you can just use it bare, you're in control.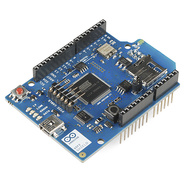 Arduino just came out with their own Wi-Fi Shield. It uses the Atmega 32UC3 to do the heavy lifting. It even includes an SD card socket and USB jack. If you're familiar enough with C and AVR programming, you can even use the shield as a standalone microcontroller.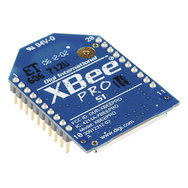 XBee is switching out all their modules from a chip antenna to a PCB antenna. The most recent one to make this transition is the XBee Pro 60mW Series 1. It has the same functionality as the previous model, but has an embedded PCB antenna instead of the chip antenna.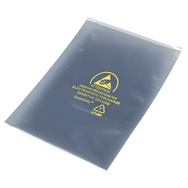 Last week we started selling 4" x 6" static shielding bags and this week we've got them in a slightly smaller size as well. These 3" x 5" bags are the same as the others, just a bit smaller. Use them for your shields, breakout boards, or other components. They're heat-sealable and protect your parts from electrostatic discharge!
Well, that's it for this week. We'll have more stuff next week, as always. Thanks for reading and it's good to be back!