Christmas isn't over yet.
Favorited
Favorite
0
Welcome back, we hope your holidays were high in both merritude and brightness! You guys remember long ago last week when we posted a caption contest? Well the votes are in and Christmas isn't over for one of you, so let's all raise a paper cup of leftover, room temperature holiday party champagne and cheers our final winner of 2013: Member #473378!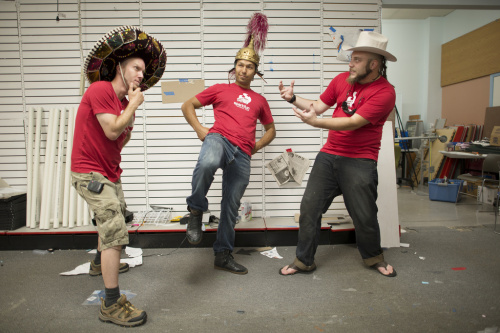 New product Friday: Acid
Good one, inscrutable Member #473378! $100 in SparkFun credit is heading your way! Thanks to everyone who entered - we love you all - and stay tuned for a whole heap of weird new caption contest offerings in the new year!