Live in Colorado? Or anywhere even kind of near? Denver Maker Faire is approaching!
Favorited
Favorite
0
On May 3-4, 2014, Maker Faire is coming to Denver - and we'll be there! That's right, Denver is having its first ever Mini Maker Faire and SparkFun Electronics is sponsoring the event. Today we'd like to invite you to join us!

This is the official call to arms to all Colorado-area based Makers - we'd love to see you. Whether you'd like to have a booth of your own or you just want to attend as a spectator, Maker Faires are a great opportunity to get out and meet like-minded DIY enthusiasts from all realms, including art, electronics, music and more!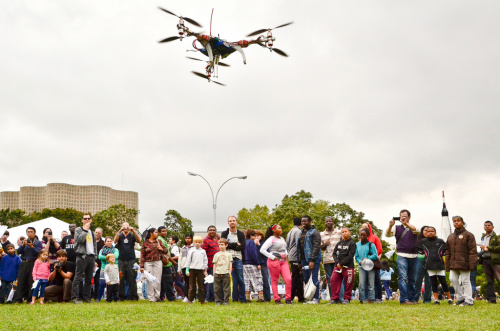 A view from Maker Faire New York 2012
Once again, we will be holding a soldering booth where we will be teaching folks of all ages and skill levels the lifelong art of soldering. We hope you can join us for what is sure to be an awesome event!
Learn more about the event at the Denver Mini Maker Faire page.