We've got new stuff this week. There's a biometric development board, a cool solar charger, and a couple of clearance items.
Favorited
Favorite
0
It's Friday once again, so we have a few new products to talk about. Nick even joins us again to demo one of the new products. Be sure to check out the video.
If you want to know more about MPPT, check out the section of the tutorial here. You can learn more about what it is, what it does and why you want it for a solar charger.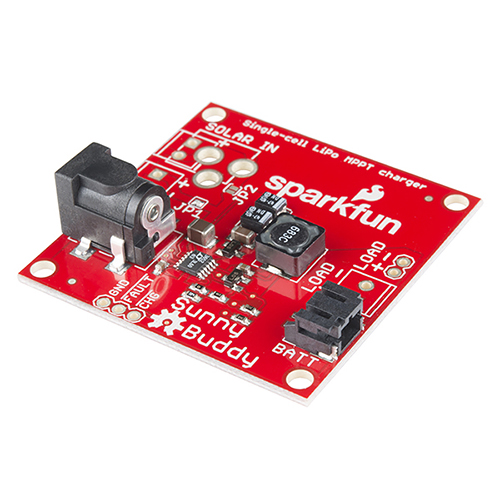 The Sunny Buddy Solar Charger is the perfect charger for your next solar-powered project. This MPPT solar charger provide you with the ability to get the most possible power out of your solar panel or other photovoltaic device and into a rechargable LiPo battery. Set-up is easy as well, just plug your solar panel into one side of the Sunny Buddy and your battery into the other and you are good to start charging!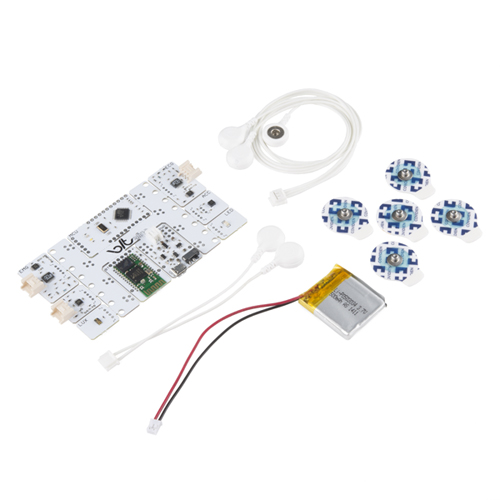 If you want to get into some bio-medical projects, you might be interested in the new BITalino Biomedical Development Kit. The main board has several sensors (including EMG, EDA, ECG) and comes with a battery, cables, and electrodes you need to get started. The board can be broken apart, rewired and the sensors used remotely. All communication is done over Bluetooth and example code is provided to get you going.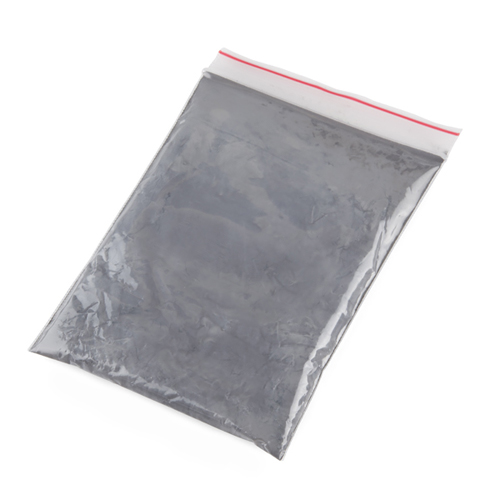 Does the pigment above look black to you? It's more of a dark grey. We got a shipment of our thermochromatic pigment some of the bags weren't quite the colors we were expecting. The black was more of a dark grey, and the red was more of a pale pinkish red. We have both the 'pink' and 'grey' pigments on sale. They still work as thermochromatic pigments, it's just that the base colors are a bit less saturated than normal.
This concludes another Friday New Product Post. Thanks for watching and reading. We'll be back next week with more new products. For anyone wanting a new enclosure for one of their development boards, you might want to check back. See you then!