Some tools, a mistake, the future of Arduino, and a sewing kit. What's not to love about this week's products?
Favorited
Favorite
0
First off, a quick note about classes. All of the SparkFun class offerings have been moved from the SparkFun website, to the SparkFun Education website, learn.sparkfun.com. So if you are looking for an electronics class, head over there! Now back to regularly scheduled programming...
Hello everyone. Another week has passed and it's time to talk about the new products for this week. First, here's this week's video with my top picks.
Vimeo link can be found here.
Now that we have all three of our tool kits back in stock, and in the new packaging, choosing the right one should be easy!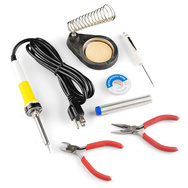 The Beginner Tool Kit gives you everything you need to get your feet wet with electronics and soldering. It includes a basic soldering iron, some solder, wick, and a few other tools.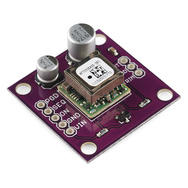 As I said in the video, we make mistakes from time to time. Our PCB supplier sent us these lovely purple PCBs for the DC/DC converter. Unfortunately, we don't use the thin, purple LilyPad PCBs for them. Somehow they made it through production, testing, and to receiving before we noticed they weren't right. The good news is that they work, and are ever-so-slightly thinner than the standard version. These purple DC/DC converters are great for supplying up to 5.5V at 6A to your project, in style.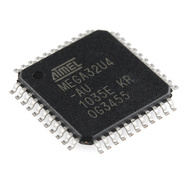 With the Arduino Leonardo coming soon, why not get a jump on messing around with the ATmega32U4? We have it in the TQFP package, which isn't so scary once you get the hang of it. The ATmega32U4 is currently used on our Pro Micros, as well as the FIO V3. Now you don't need an ATmega8U2 or FTDI chip, you can just use the single ATmega32U4 for everything!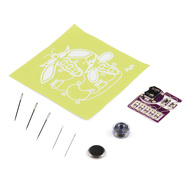 We finally have the ProtoSnap LilyPad E-Sewing Kit back in stock! And this version comes with a fabric swatch (like the TechStyles Kit) so once you're ready, you can snap everything apart and start sewing it into a design. In addition to the fabric, it includes a set of needles, some thread, and a coin cell battery.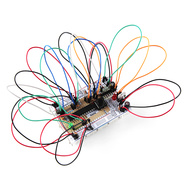 And lastly, we have the RedBoard Breadboard Kit. This kit replaces the Breadboard Arduino Compatible Parts Kit. Basically, it's a bunch of parts that you can breadboard and make your very own Arduino compatible microcontroller. Look for more RedBoard products in the future!
Thanks for reading. Check back next week for more new products. We should have some pretty cool stuff next week, so be sure to see what we have.