Some products and a special guest appearance with a real live engineer!
Favorited
Favorite
0
It's been a bit of a slow week with the 4th of July holiday and everything, but we still have new products for you. This week I brought in an engineer so I could properly explain one of the new products.

Vimeo version here.
Thanks to Jim for helping out with the video. It's hard wrapping your head around every single product we carry, and sometimes I just need some help. Hopefully that was a good explanation of the product.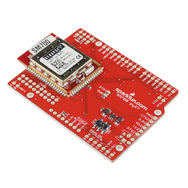 Thanks to Jim, I have a much better understanding of the Synapse modules in general. If you want an explanation, you really should check out the video above. Think of them as XBees with a microcontroller attached. The pyXY (pronounced 'pixie') breaks out the pins on a Synapse SM700 module so you can unleash the power!. Considering their ability to run basic Python scripts and easily setup mesh networks, you should really check out the Synapse products if you need to do wireless stuff.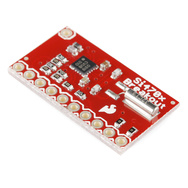 Many of you might remember the Si4703 from the Evaluation Board we talked about many months ago. We now have a smaller and simpler Si4703 breakout board that gives you access to the basic functionality of the IC. If you aren't familiar with the Si4703, it's a full-featured FM Tuner IC. You can pick up FM radio stations, and even station IDs and such through RDS or RBDS. Just connect a wire antenna, send it some commands, and you're ready to go!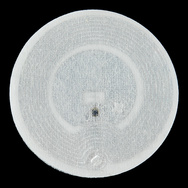 No, we're not selling the movie poster from the movie Moon. These are adhesive Mifare-compatible RFID tags. They are super thin and adhesive so you can just stick them to whatever you want. They must be used with 13.56MHz Mifare readers.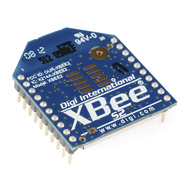 A few of the XBees are going through some revisions lately. The 2mW Series 2 XBee now has a new version with a PCB antenna instead of a chip antenna. Everything else is the same, but it's antenna is now internal. Nifty.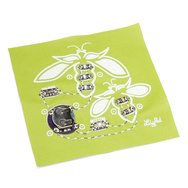 The ProtoSnap LilyPad E-Sewing Kit makes its way into retail packaging this week. The kit includes the ProtoSnap E-Sewing board, fabric swatch, batteries, thread, and some needles. You can play around with the board and then snap it apart and start sewing into the fabric. Of course you aren't limited to just the fabric we provide, you can supply your own to create a blinking thing.
That's all I have for this week. We were closed Wednesday for beer, burgers and booms for the 4th, so the week got broken up a bit. But don't worry, we'll be back next week with more new products. We've got a couple of cool things and we're putting together some ideas for a demo.