How to use SparkFun's LilyPad products to incorporate light into your textile projects!
Favorited
Favorite
1
What I love about the LilyTiny and LilyTwinkle are how much they lower the barrier-to-entry for advanced e-textiles. The jump from extremely basic LED circuits to Arduino projects can be really daunting to those who have no programming experience at all. I should know, I had never looked at a line of code before I started e-textiles, and it's still a foreign language to me. The LilyTiny and LilyTwinkle let people who haven't had a lot of experience with micro-controller circuits start slow -- just building the circuit, using the pins, and enjoying a cool animated effect -- all without coding.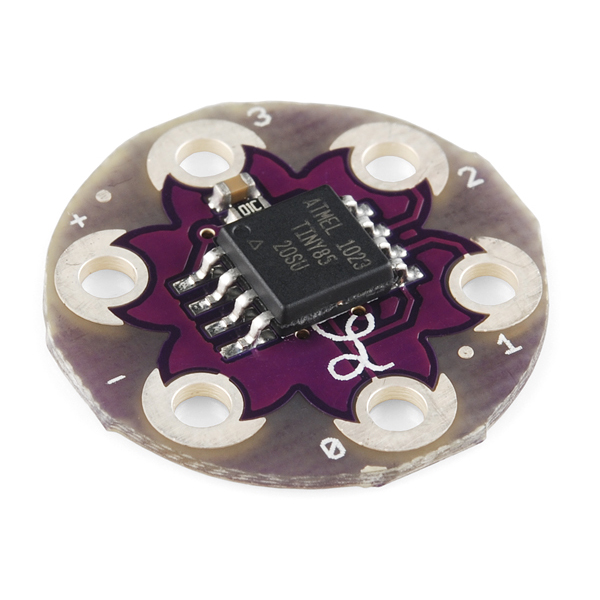 To me, the benefits boil down to three important things:
•
If you don't want to learn to program, or aren't ready yet, it will allow you to see and try out some of the cool effects that coded projects can produce.
•
It's a great way to learn micro-controller circuit design, so that when you ARE ready to start working with Arduino, you've already got half of the skillset you need under your belt.
•
Even if you already DO know how to program and build advanced circuits, if all you're looking for is a simple effect on a few pins, reprogramming this board is a cheaper way to do it than with a
LilyPad Arduino
.
If you've wondered how to incorporate these elements into your own projects, we have a
new tutorial
up that covers one way to add mini LEDs to textile projects. We added them to a painted and screen-printed canvas, but they would work just as well in an item of clothing! Enjoy!