A lot of new stuff showed up again this week. We've got color-changing pigment, a mutant USB cable, and some other goodies for you this week.
Favorited
Favorite
0
Hello and welcome to the Friday New Product Post where we talk about all the new products we've had since last Friday. We've got some cool stuff this week as always, so check out the video and the list of products.
Vimeo version can be found here.
Fun fact, the first time we did the 'has this every happened to you?' was also the first appearance of Dave, back in January 27th, 2011! We're almost to 100 New Product Post videos and we're already recycling old bits.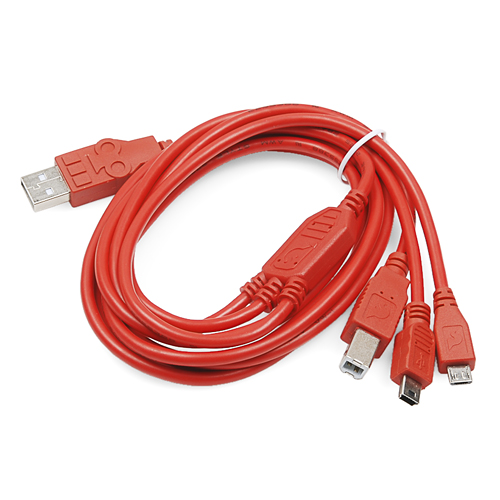 We'd like to proudly introduce the SparkFun Cerberus USB Cable. This 3-headed monster stops you from needing to search for the right USB cable every time you need to connect a board to your computer. One one end is a standard USB A connector, and the other end splits out to a standard B, micro-B, and a mini-B. The cable doesn't act like a hub, so you can only connect one device at a time, but it's still incredibly useful.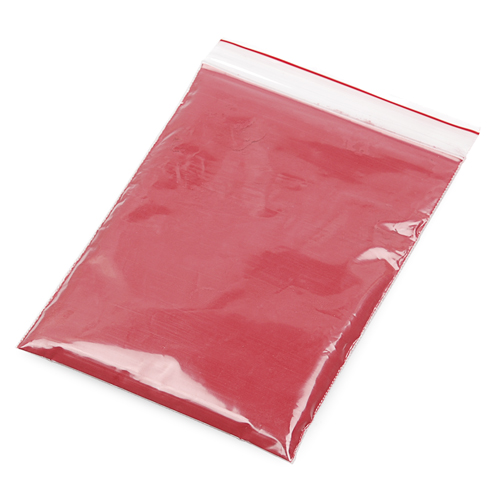 Color-changing clothing was all the rage back in the '90s, but thermochromatic pigment has many more uses then righteous tees. Make a coffee mug that tells you if your coffee is hot enough or use it to reveal hidden messages. We have thermochromatic pigment in four colors, in 20 gram bags. We have it in black, red, yellow, and blue. Mix it in with your favorite paint (or other materials such as Sugru or Polymorph). When you apply roughly 90 degrees, the pigment will change from it's original color to clear.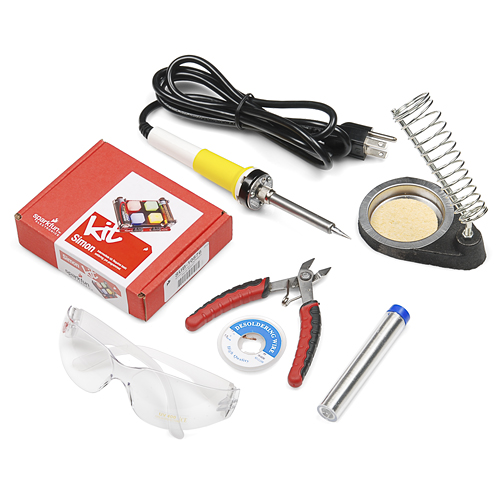 In addition to the Learn to Solder - BigTime that we introduced last week, we now have the Simon Says version. Just like the BigTime kit, it includes all you need to get started. It includes a soldering iron, some solder, basic tools, the Simon kit, and even some protective (and stylish) eye-wear for those really aggressive soldering sessions.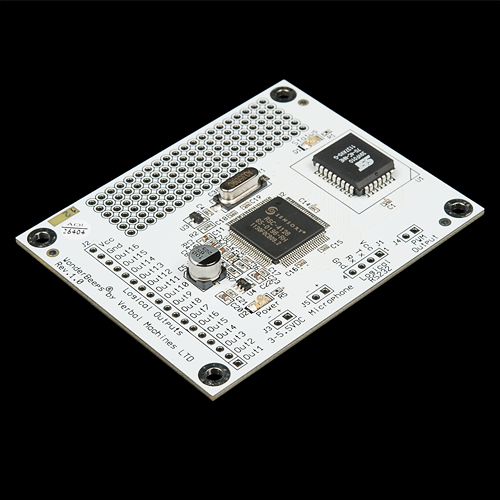 WonderBeeps is a simple little board that decodes sounds (beeps) and turns them into simple commands. Use anything that can produce audio to play the pre-defined beeps, and the WonderBeeps hears them with its integrated microphone and then toggles one of its 16 logic level outputs. There are even simple apps for your phone to easily play these beeps.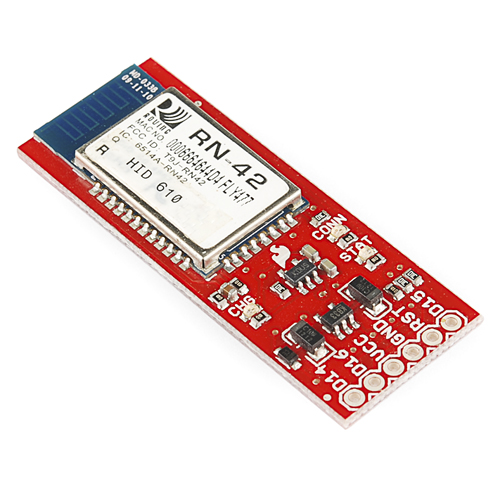 The MaKey MaKey has been a pretty popular product. But what if you want to use it wirelessly? By adding this Bluetooth Add-On board you can easily use your MaKey MaKey as a wireless keyboard. There's even a spot on the back to plug in a battery, which can be charged over USB.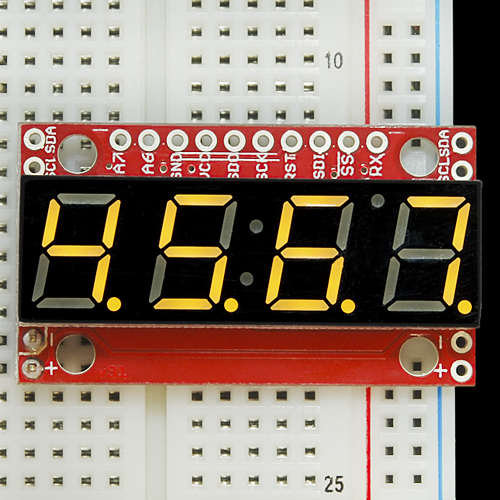 We also have two more 7-segment displays for this week. We've revised our older design to include mounting holes along the side, current limiting resistors and an FTDI header. We just have them in the two colors right now (yellow and blue) but others are coming soon.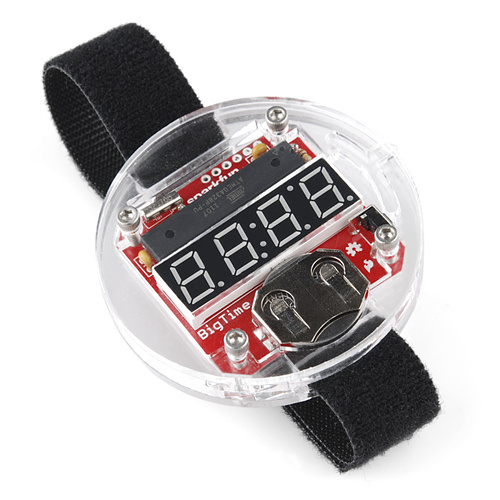 And lastly, we have a new revision of the BigTime Watch Kit. This kit tweaks the PCB and enclosure a bit for a better overall assembly experience. Show off your soldering skills with the BigTime watch!
Well, that's all the stuff I've got to talk about for this week. We'll of course be back next week with more new stuff. Until then, happy hacking.