Check out today's edition of ERT!
Favorited
Favorite
0
Before we get into the meat of today's post, I want to announce the winner of last week's caption contest. Here goes nothing…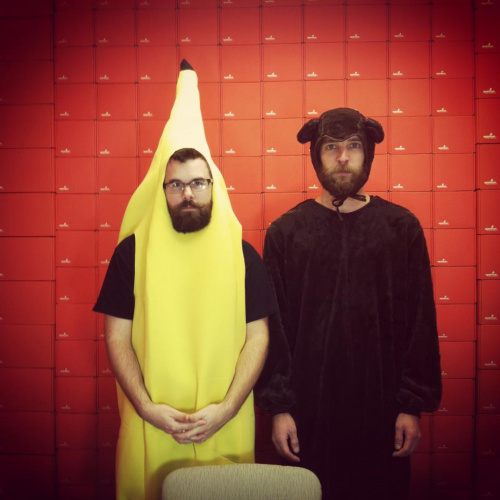 Go home, Dave. You're drunk.
Congrats, jdavidbush! You're the proud owner of a Sphero. Keep an eye on your email for further instructions! Now, on to today's post - "Engineering Roundtable." Today, Joel will talk about his "critter cam" and his automated terrarium.
Vimeo version can be found here.
If you want more information of creating the controllable outlet in the second half of the video, check out this tutorial. Here's a fairly complete list of the parts used in the "critter cam":
CMOS IR Camera (unfortunately, it's retired but you can find replacements here or here) (12/07/12 UPDATE: We have received one more shipment of these cameras, so get them while they're hot.)
Two Large Servos
Erector sets (used for mount)
Old RCA Cables
Easycap video capture device
Joel uses this Easy Cap Viewer software.
For the automated terrarium, Joel used the following:
This tutorial
Custom made Arduino board with ATmega328
Crane cool mist atomizing humidifier
Heat lamp
For more videos of the terrarium in action, check out Joel's YouTube channel. You can find the code Joel used for the terrarium here and for the critter cam here. As always, feel free to leave any questions or comments below. Hope you enjoyed this edition of "Engineering Roundtable."