New Products and a Robot Build!
Favorited
Favorite
0
Another week, another batch of new products. I'm excited about this one because we have some very cool new robot wheels and I wanted to try them out. Let's jump right in and take a look!
Vimeo version can be found here
Not bad, right? I think the HUB-ee Buggy was actually kind of cute, like an angry little electric rodent - that's cute right?
I didn't talk about out new Papilio wings at all in the video but they are also very cool. They're similar to Arduino shields except that they plug into your Papilio FPGA development board. We have three brand new Papilio wings on offer this week: The VGA Wing, the Audio Wing and the Button/LED Wing.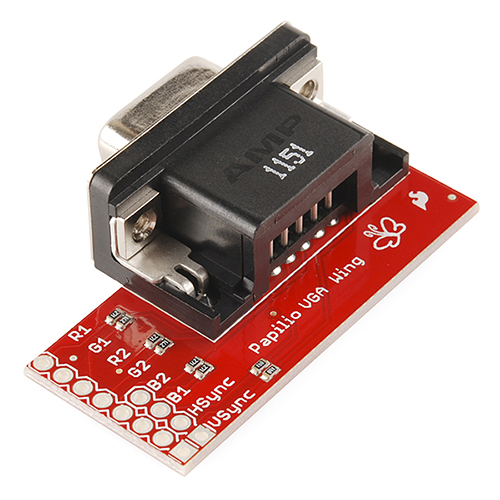 The VGA Wing has all of the hardware you need to add a VGA output to your next Papilio project. Whether you're building your own mini computer or re-writing classic arcade games, VGA output is an easy way to get graphics out to a computer monitor.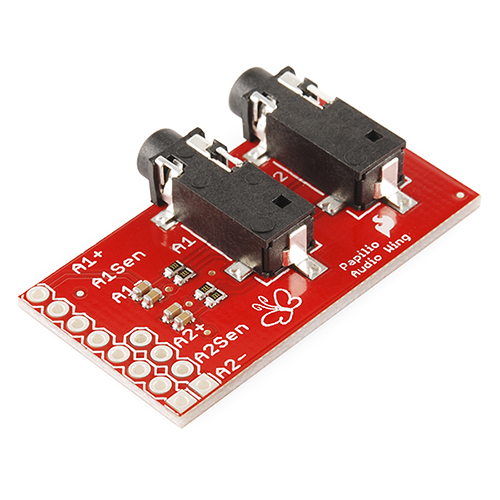 The Papilio Audio Wing is a fast and easy way to snap into audio capability. It adds two stereo channels (with 1/8" audio jacks) so you can jam out with your FPGA… or at least make some noise. The detect pins are also broken out so your Papilio board can tell when you've plugged in!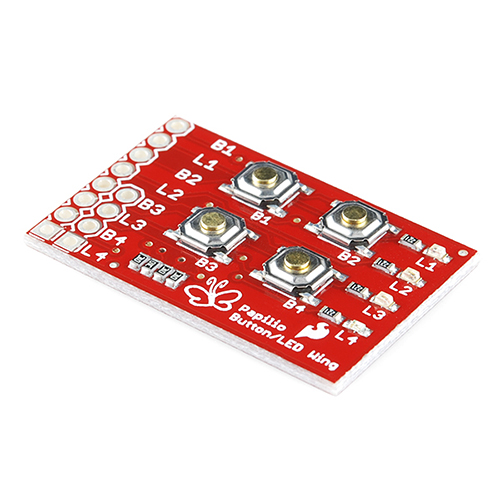 The Button/LED Wing is really awesome for just learning the basics of I/O. It's just 4 LEDs and 4 pushbuttons on a single board that plugs right into the Papilio to give you instant, simple inputs and outputs. There's even a custom core that acts as an interface for your FPGA application.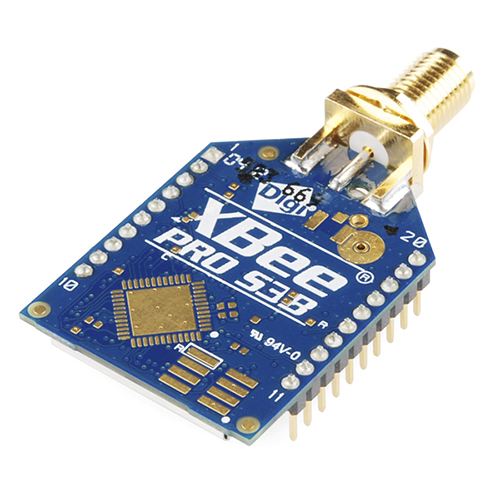 We're continuing to update our XBee lineup! The new S3B version of Digi's XBee-PRO XSC module is in. The S3B hardware features increased range and throughput but it's still compatible with legacy XBee-PRO XSC modules.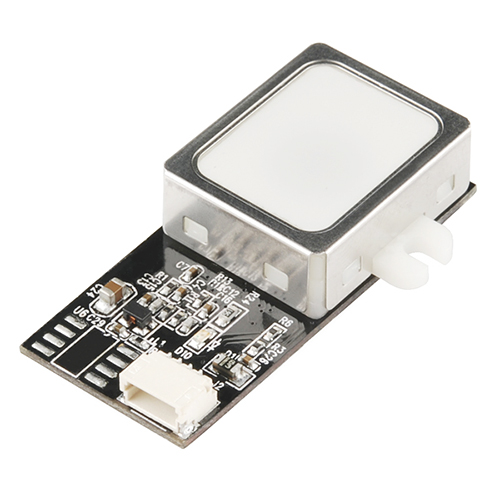 Remember the awesome new Fingerprint Scanner we got a while back? Well they've already upgraded. The new version works the same way as the old but now it can store 10 times the amount of fingerprints, up to 200! It's also capable of 360 degree fingerprint recognition. Definitely check these out for your next top secret lab entrance.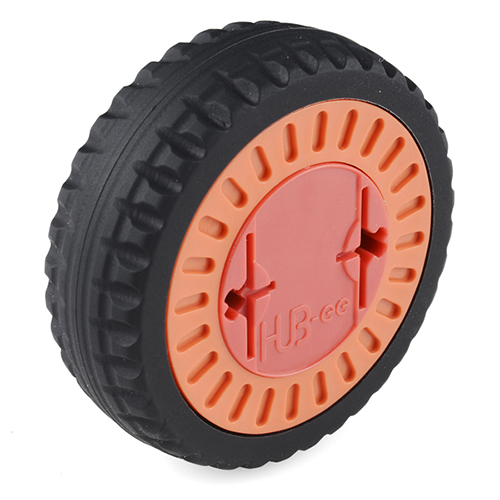 These things are way cool. The new HUB-ee wheels from Creative Robotics combine a wheel, a motor, a motor driver and a quadrature encoder all in one neat little package. Not only does it make putting wheels on anything a breeze but it also has some practical advantages to the finished robot like increased ground clearance! When you don't have to deal with the drive-train hanging off the wheel, it's easy to implement steering mechanisms as well. The mounting holes house threaded inserts for M3 bolts but are also LEGO lug compatible. HUB-ee wheels are available in both 120:1 and 180:1 gear ratios and come with a right-angle mounting bracket. I had a blast playing with these.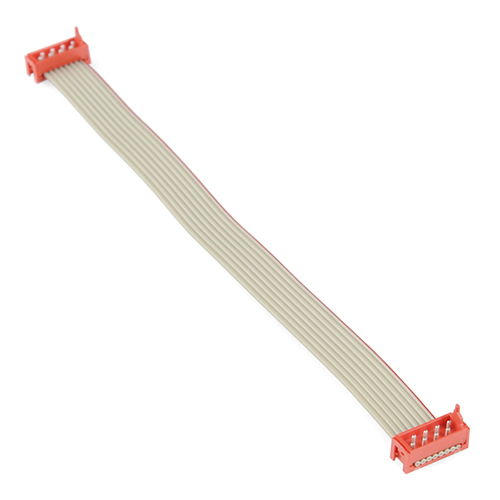 HUB-ee wheels connect together using AMP Micro-MaTch connectors. This ribbon cable has one Micro-MaTch connector on each end so you can plug your HUB-ee into a breakout board. I cut one of these in half and made myself a pair of HUB-ee pigtail connectors for the HUB-ee Buggy robot but on a larger 'bot you may need the full 150mm length.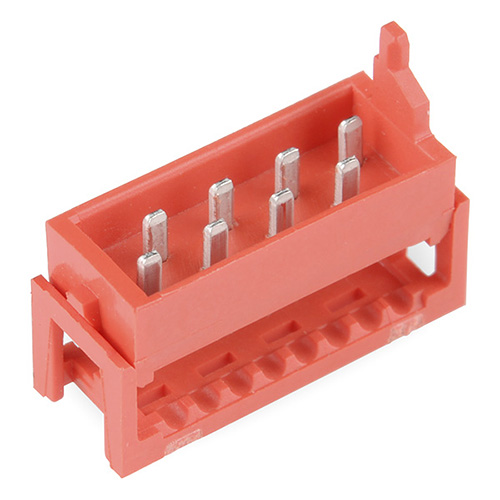 If 150mm isn't enough, consider making your own cable! These connectors crimp onto an 8-conductor cable so you can daisy-chain your HUB-ee wheels all day long.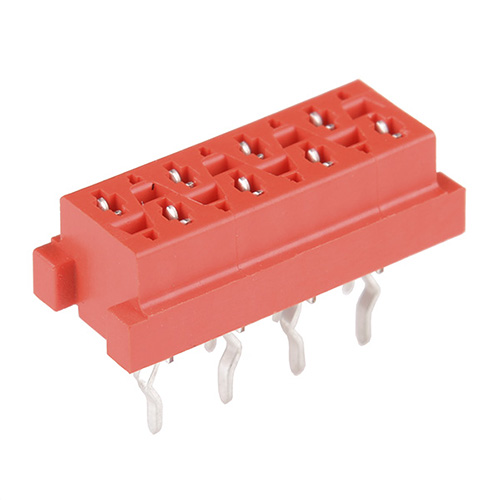 The other end of that ribbon cable has to go somewhere. If you're designing your own robot board for the HUB-ee wheels, why not snag a few of these connectors? They're through-hole mountable and have indented legs to keep them in place during soldering.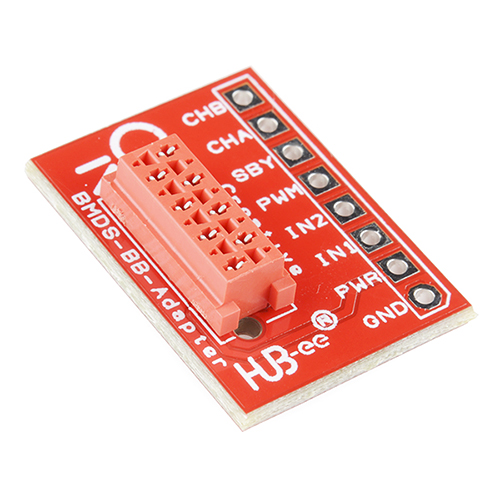 If you just want to plug into a breadboard and go, you might be interested in the HUB-ee Control Breakout Board. It's a simple breakout for the Micro-MaTch connector that gives you a single row of 0.1" spaced headers so you can plug it into a breadboard or perfboard!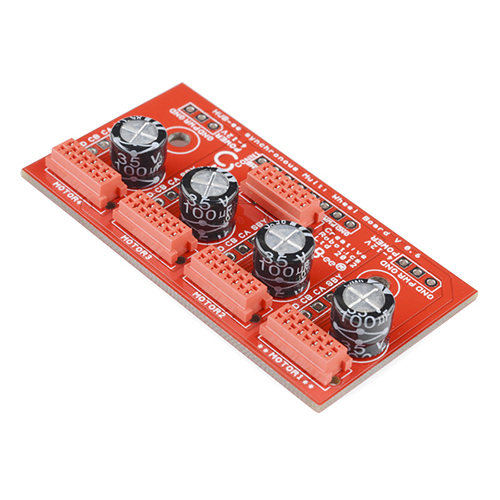 Finally, if you're not into daisy-chaining your wheels on one long ribbon, the 4-way Sync Driver Board is a great option for sending synchronous control signals to four HUB-ee wheels at once. It also isolates the quadrature encoder channels of each wheel and routes one set through to the controller whilst making all the quadrature and standby pins for each wheel available on pin headers.
Well that's everything this week, I hope you found something to hack on! Rob returns from his interesting vacation next week (hopefully no worse for wear ) and will return to his rightful place as product post personality, it's been great doing the videos but I don't envy him one bit. See you around and come back next week for more cool new products!