Here we are again - time for a caption contest.
Favorited
Favorite
0
July is officially halfway over, so before we run out of days, it's time for this month's caption contest. The rules are simple:
Leave your funniest clean caption in the comments section below. We reserve the right to delete captions that we deem inappropriate. Stick to PG-13 content.
Captions submitted any other way besides in the comment section, whether it be smoke signal, carrier pigeon, feedback form, email or otherwise, will not be accepted!
Captions will be accepted from the moment this post goes live until Thursday, July 18th at 9 a.m. Mountain Time.
A crack team of humor experts will pick the winner and we will announce it whenever we want to (in the few days after the contest ends).
Here's your photo: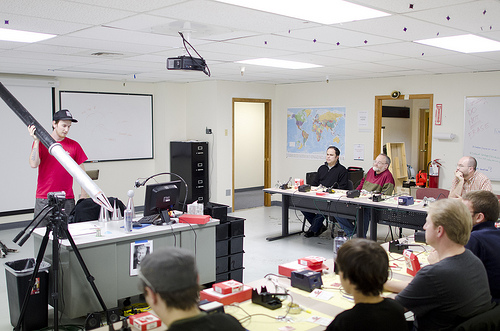 Your Caption Goes Here.
The winner this go-around receives $100 in SparkFun gift bucks to use on whatever you want! Today is the day, and you are the captioner - have at it! Cheers!