Here is the winner of this month's caption contest!
Favorited
Favorite
0
Today we are announcing the winner of the June caption contest!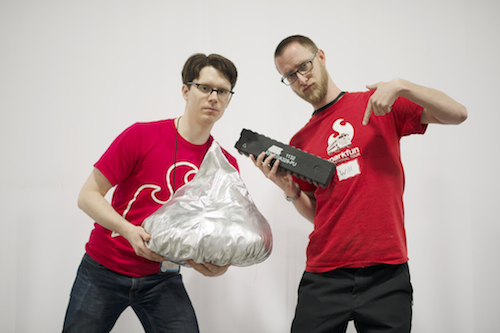 Introducing Sparkfun's most expressive contribution to the Open Source community. Their new Rap Album (feat. Dr. Kiss and 328 Cent). Includes hits such as Don't Stop Programming, We are never ever getting it back together, and Atmel by Morning.
Congratulations to SparkFun customer deisterhold! We took away a few points for lack of brevity, but your song title puns won us back over. Keep an eye on your email for your prize ($100 in SparkFun credit).
Thanks to all those that participated. It's almost July, so be on the lookout for another caption contest coming soon!