It's a big week for new products. We've got a lot this week, so get your tax refunds ready!
Favorited
Favorite
0
Hello SparkFun readers! It's Friday again and that means it's time to talk about new products. This week we have quite a bit so you might want to grab your favorite beverage and settle in. In fact, maybe grab a whole meal of food, because we've made a YouTube Playlist of all the past product videos.
Vimeo version can be found here. Hopefully the video gives you a little better idea of what the switches and connectors look like in person. It should give you a good sense of scale for the two big toggle switches!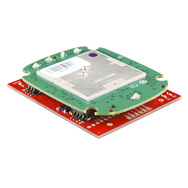 Have a SPOT GPS unit and want to hack it? Nate himself decided to crack one apart and make a the SatUplink Shield that lets you inject your own custom messages directly into the board. Sure, you need a subscription and enough confidence to hack apart a perfectly good product, but how else are you going to add bounce messages to space and back?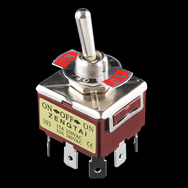 Need a big beefy toggle switch? This toggle switch has two 'on' positions, a center off, and 3 poles for each on position. That's why they call it a 3PDT (three pole, dual throw). It can handle 15A at 250VAC, and a metal mounting plate. All the connections on the bottom are great for quick-disconnect terminals, or for soldering bare wire.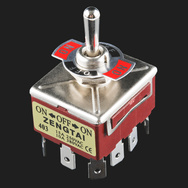 Need an extra pole? You asked for it. This 4PDT toggle is the same as the one above, but gives you 4 poles for each of the two 'on' positions. It's a big switch, but if you need to switch that much current and that many wires, this is the switch for you.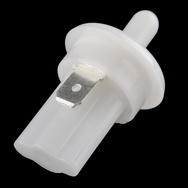 You've probably seen a switch like this before. It has a plunger in the center and is usually found in car doors or things like that. It has two terminals and is a basic on/off switch. It's normally open (off), and when you press down on the plunger, it's closed (on). It's also white.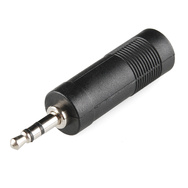 If you have studio recording or DJ headphones, they probably have a 1/4" plug on the end. Sure, it looks cool and beefy, but it doesn't work well if you want to plug them into your portable digital multimedia player. This adapter takes a 1/4" plug and turns it into a 1/8" (or 3.5mm) plug. It's kinda like magic, but not.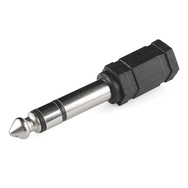 Let's say you have the exact opposite problem. You have a 1/4" jack, but a 1/8" plug. With this adapter, you can plug your normal-sized headphone plug into a 1/4" jack. And if you're just really bored, you can buy one of each adapter and just adapt up and down until you find something better to do.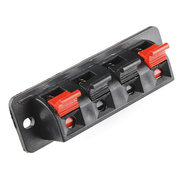 We've all probably seen these basic speaker terminal connectors. If you haven't, they are commonly found on stereos and speakers. They use a spring-loaded lever. Press the lever, push your wire into the hole, and let the spring-loaded goodness hold your cable in place. They are good for 4 connections (stereo pair of speakers) and have solder terminals on the back. Use them for speakers or your own custom prototyping connectors.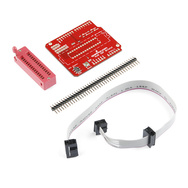 Did you know you can use an Arduino as a programmer? Well, you do now. The AVR ISP Shield Kit is a simple shield that plugs into your Arduino and allows you to program all sorts of AVR ICs. It even comes with an ISP cable (as well as the ZIF socket and headers).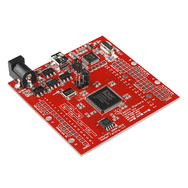 Want to mess with an FPGA but don't even know where to begin? The Papilio 500K gets you started with a lot of examples and even a way to use the development board in the Arduino IDE.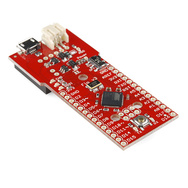 We have a new version of the FIO out. We decided to take the versatile FIO and add in an ATmega32U4 instead of the standard ATmega328 and FTDI combo. It's still the same form factor and has all the features of the last one, but with the new IC. The FIO works great with portable applications and is specifically designed to work from a battery and XBee.
Sometimes you want a discrete LED indicator, and other times you want the world to know when a light comes on. We carry a good selection of 10mm LEDs, but we've just recently added even more. We now have a white diffused, diffused RGB, super bright yellow, and super bright white. We will have some action shots showing the dispersion patterns here in the next couple of days. The 10mm LEDs are really impressively big and bright and work as great chunky indicators along with a big toggle switch.
Phew, that was a long list this week. Hopefully there's something in there that sparks your interest. If not, there's always next week. thanks for reading and see you then!