Stuff that lights up, stuff that drives motors, and stuff that helps you learn. That's what we've got for this week.
Favorited
Favorite
2
It's Friday, and we're back with another round of new products for you. We have a wide selection of new stuff, so sit back and enjoy.
The ELastoLite product line is made of a lot of little parts. To better understand how they all work and how to connect everything together, check out the assembly video below, or the hook-up guide.
Hopefully the video (and the hookup guide) will give you a better idea of how all the parts go together! Now let's look at the products for this week.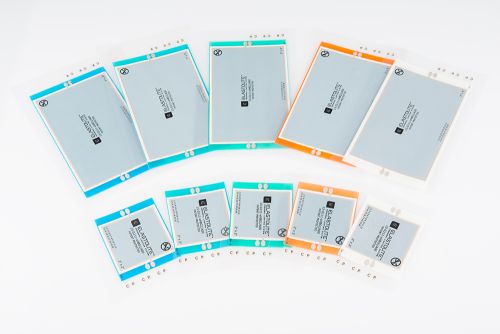 ELastoLite is a line of EL panels that are designed to be integrated into clothing, or applications where you need a flexible light source. The product line consists of two different inverters (the INV133 and INV135), various connectors and wiring, and five colors of EL panels in two sizes (3x5" and 2x2").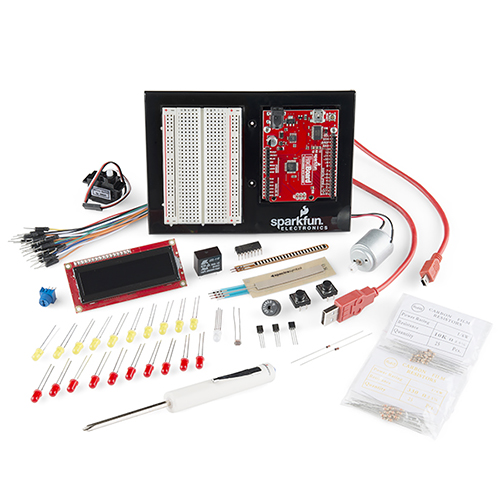 This week we also have a new (minor) revision of the SIK. The new revision now includes a small screwdriver for attaching the RedBoard to the baseplate, and has a white breadboard instead of the red. We had a lot of feedback saying that the red was harder to read. Other than that, it's the same SIK we've been shipping for the past few months. For a limited time, we have the older SIK on sale! If you don't know what the SIK is, but like the random arrangement of parts above, check out this video.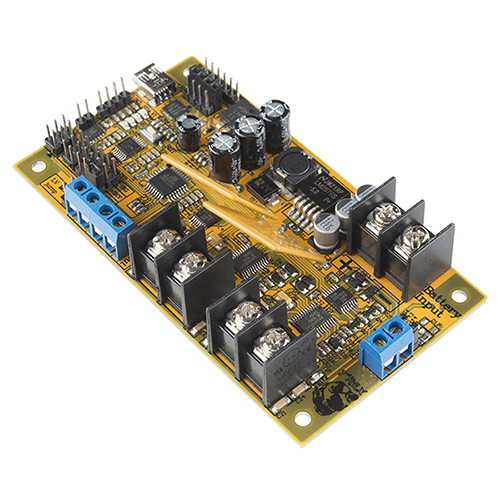 Dagu has come out with a new version of the Wild Thumper Controller and it's now called the T'Rex Motor Controller. Like the older version, it still has an Arduino compatible ATMega328, headers for a bunch of servos, and plenty of power. The new version adds some new cool features like an Android app (when using a bluetooth module), accelerometer for bump detection, and better efficiency. Check out the video above for a demonstration.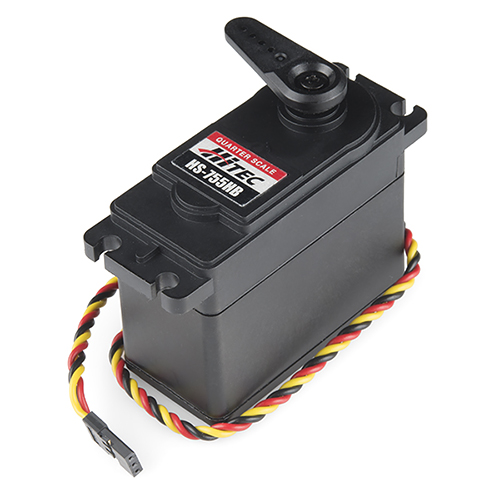 We also have a new servo from Hitec this week. The HS-755HB is a ¼ scale servo, which is between the standard and giant size. If you need a lot of power, but the giant is too big for you, check this one out.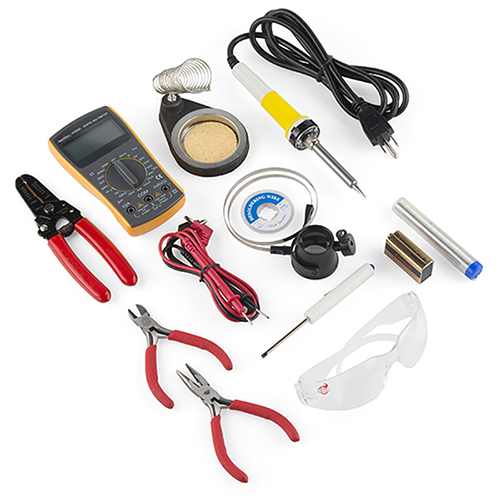 We also have a couple new revisions of our tool kits this week. Both the Intermediate (US) and Intermediate (EU) have new versions that include safety glasses, but no longer include the flux pens. Bummer, right? It turns out shipping restrictions prohibit us from including them, sad face. We're still evaluating various flux pens that don't have strict shipping regulations, but we haven't found anything just yet, so stay tuned.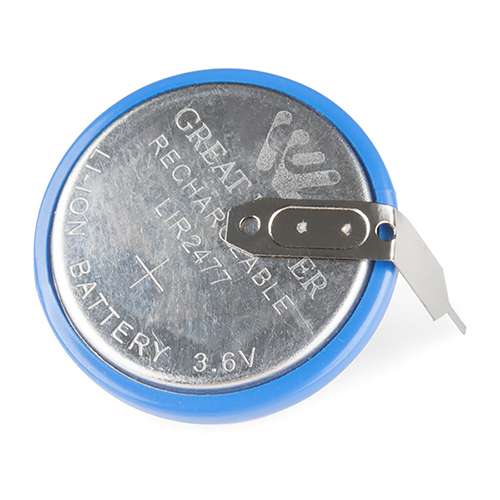 Sometimes you don't need a lot of power, and coin cell batteries are small and easy to integrate. We have a new rechargeable lithium coin cell battery that mounts right to your PCB. This LIR2477 battery is rated for 3.6V @ 160mAh and comes standard with two PTH pins tacked on to the top and bottom so a coin cell holder is not required.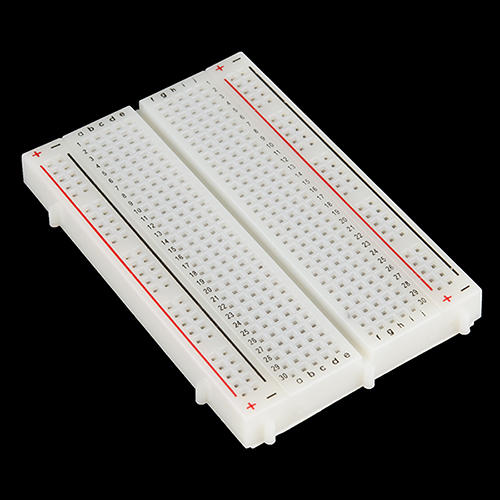 Lastly, we are now selling the white breadboard that goes into the new version of the SIK. It's self-adhesive and just about the right size for those smaller projects.
That's all I have for this week. Thanks for reading and watching and see you next week with more new products!