A few photos from Maker Faire and our time lapse video. And, hey, how about a caption contest?
Favorited
Favorite
0
In case you missed it, a couple weeks ago SparkFun made the trek out to New York City for the World Maker Faire 2011. We had an awesome time! A full recap (and recap video) is in the works, but in the meantime, we wanted to share a time-lapse we made, a few of our favorite photos, and - while we're at it - a caption contest! Scroll down to the bottom photo to submit your caption. But first off, the time-lapse video:
Check out the SparkFun Flickr page for more photos from Maker Faire, as well as pictures from past events! Here are a couple of my personal favorite pictures: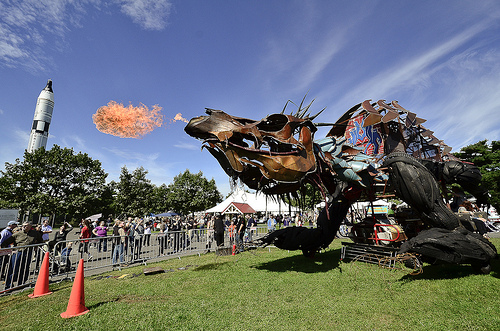 Yeah, a forty-foot fire breathing dinosaur made of scrap metal. Just another day at the Faire.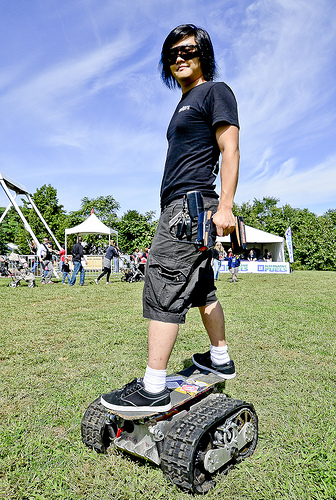 A homebuilt remote control skateboard - this thing motored!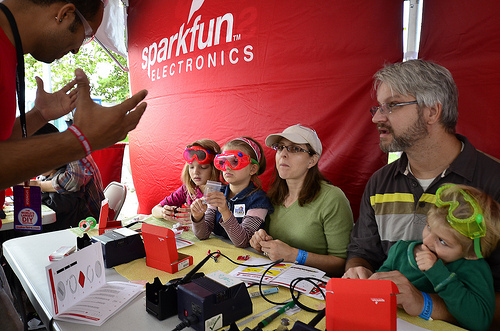 Running soldering workshops is always the highlight of the trip - especially when entire families join in!
This next photo is your caption contest photo! Check it out and leave your best caption in the comments below. All submissions must be received by 10 AM MST tomorrow (9/30/2011). Anything submitted after that won't be accepted. We'll pick a winner and email you to claim your prize - which is a SparkFun Inventor's Kit for Arduino! Good luck!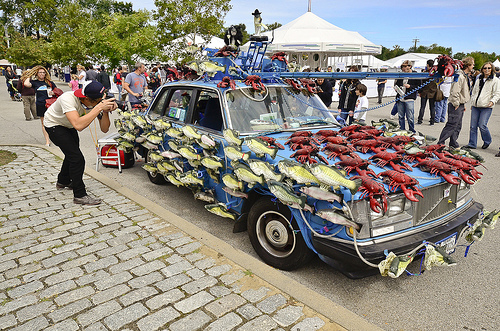 (Insert your caption here)
We'll have the full recap coming shortly. In the meantime (as mentioned above) check out the Flickr feed. Now get those captions coming in!