Another round of new products, and the introduction of our newest project, the ShakeSphere.
Favorited
Favorite
0
Hello everyone and welcome to another Friday New Product Post. As always, we have some new products, a video, and witty banter. Well, two out of three isn't bad.
Testing the ShakeSphere was one of the most annoying things I've encountered at this job. Once you turn it on, it only takes about 10 seconds before you want to turn it off really badly. The concept seemed solid, the execution was spot-on, but the end result wasn't what we expected. Oh well, there's always next week.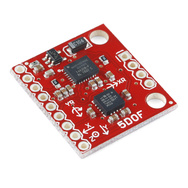 We have a new version of our popular 5DoF board this week. It still uses the ADXL335 and the IDG500, but cleans up a bit of the layout and footprints. If you're looking for a very small analog IMU and only need 5 degrees of freedom, this board is calling your name.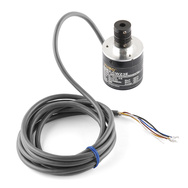 When we released our 200 p/r quadrature encoder last year, many of you asked for a higher resolution encoder. We've listened and this week we present the 1024 P/R rotary encoder. As its name would suggest, it has 1024 pulses per revolution for greater feedback for your next balancing robot or dead-reckoning project.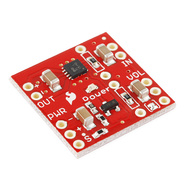 Sometimes, you want your creation to speak loud and clear. But the headphone jack output isn't always enough. Our new Mono Audio Amp Breakout gives you the extra power you need to be heard. It can produce almost 1.5W of power and is about the size of a quarter. You can easily power it from 3-5V, adjust the gain, and add even a pot for volume attenuation of the incoming signal. It makes for a fantastic small and efficient embedded amplifier.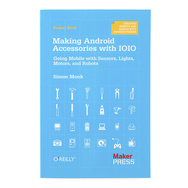 The IOIO has been a very popular product and a great companion to any geek's Andriod device. If you're looking to start using the IOIO, but are a little lost, check out the new book, Making Android Accessories with IOIO. The book teaches you how use your IOIO to interact with your Andriod and create several sample projects.
That's all folks! Thanks for reading and we'll see you again next week with more products.