Hope your humor skills are sharp - it's time for a caption contest!
Favorited
Favorite
0
It's that time again - time for a caption contest that is. We'll start out, as always, with our basic rules:
Leave your funniest clean caption in the comments section below. We reserve the right to delete captions that we deem inappropriate.
Captions submitted any other way besides in the comment section, whether it be smoke signal, carrier pigeon, feedback form, email or otherwise, will not be accepted!
Captions will be accepted from the moment this post goes live until tomorrow, June 12th at 2 p.m. Mountain Time.
A crack team of humor experts will pick the winner and we will announce it on Friday (June 14th).
Here's the image: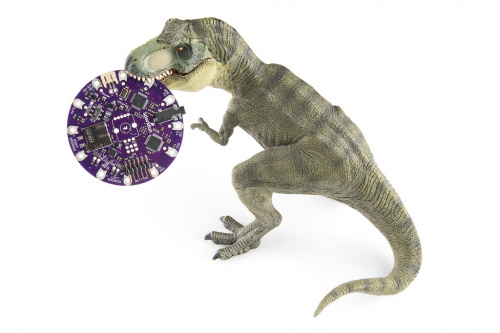 The winning caption: "In the Jurassic Age, data was transferred in Mega Bites…" - Member #430268!
And for the prize we are going to keep it simple - $100 in SparkFun credit! Good luck and may the best caption win!